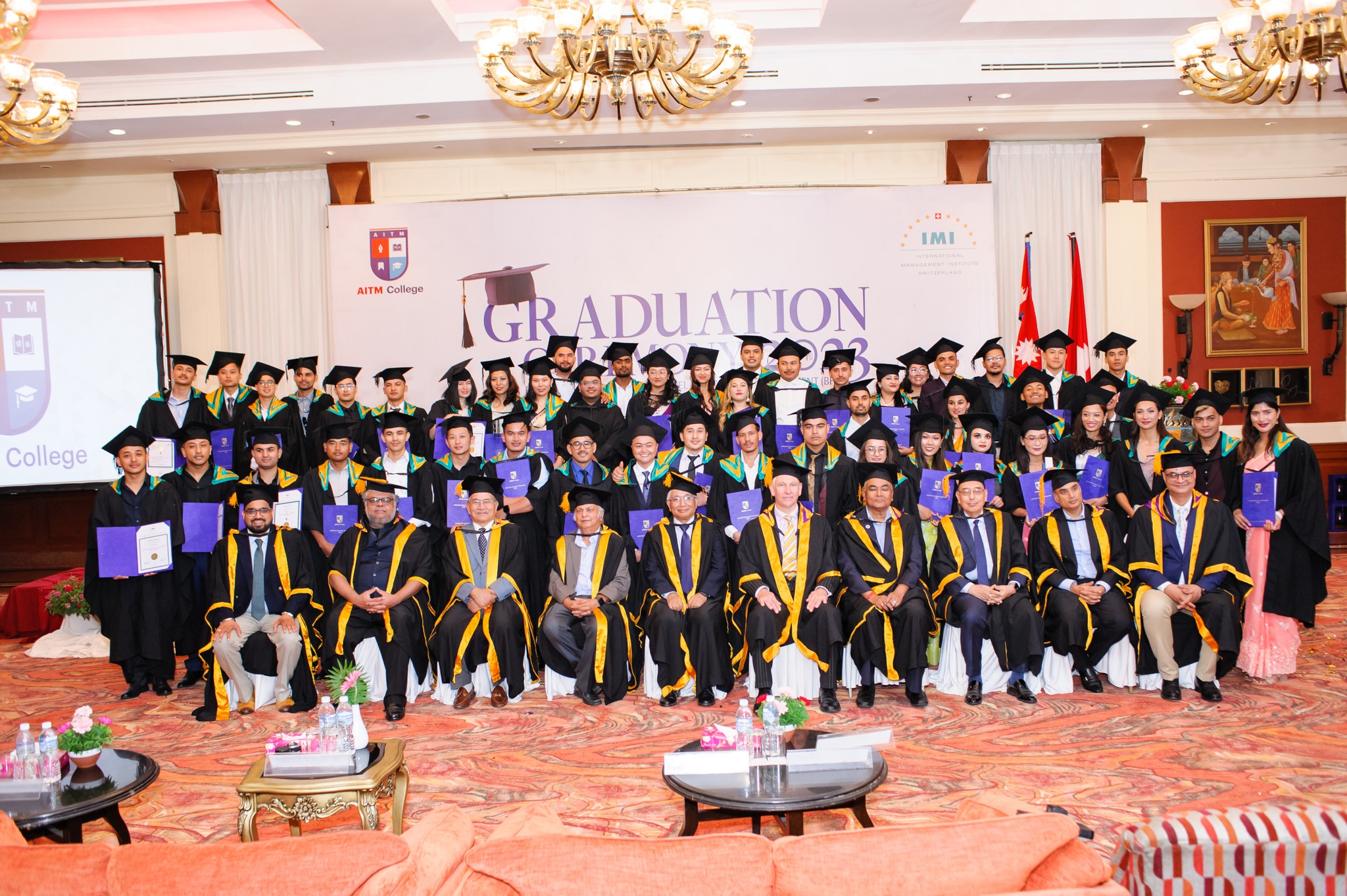 Kathmandu, August 13
Asian Institute of Technology and Management (AITM) and International Management Institute (IMI)Switzerland held their fourth graduation ceremony on August 11 at Radisson Hotel in Kathmandu.
The graduation ceremony, held every two years, celebrates the achievements and success of the graduating class, recognising the student's dedication and hard work.
This year, 60 students received their degrees in Hotel and Tourism Management. During the ceremony, a gold medal was presented to Sabina Dahal by industrialist Rajendra Khetan in memory of his late father Mohan Gopal Khetan.
Present at the ceremony were parents of the graduates, faculty members and industry leaders.
The graduation ceremony was chaired by Prof Dr Ram Manohar Shrestha, who is also the chairperson of the academic council of AITM and a former Professor Emeritus of AIT Bangkok.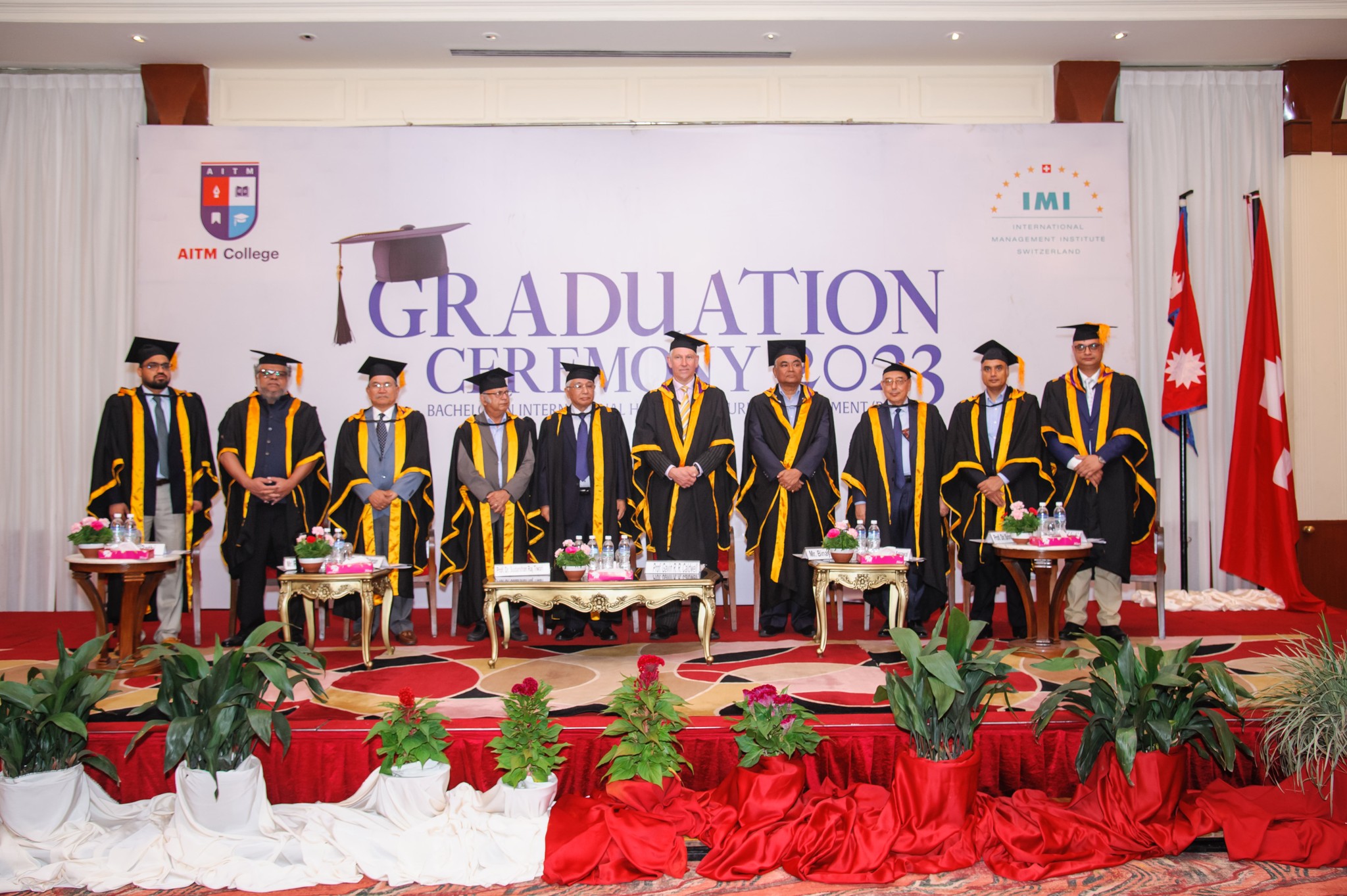 Present at the ceremony were Prof Gavin R. R. Caldwell Director of the partner school IMI, Dr Bhimarjun Acharya, distinguished social activist and constitution expert, Binayak Shah, President of Hotel Association of Nepal and Chiribabu Maharjan, Mayor of Lalitpur metropolitan city.
Rajendra Khetan, senator of Kathmandu University and Sandeep Kumar Agrawal, Board chair of AITM also addressed the students and dignitaries present.
Chairman of AITM Sandeep Agrawal expressed his pride in the graduating class, stating, "These graduates have demonstrated exceptional dedication and perseverance throughout their academic journey. We are confident that they will bring honour and distinction to the industry, upholding the values and skills they have acquired during their time at AITM-IMI."
The event not only celebrated the accomplishments of the graduating students but also served as a platform to showcase the strong collaboration between AITM and IMI Switzerland.