It seems Gwyneth Paltrow was feeling a bit goth while doing a Q&A on her Instagram Stories Thursday night because she decided to resurrect a controversial dress from the dead.
When a fan asked the "Shakespeare in Love" star if her 19-year-old daughter Apple Martin wore anything from her mom's fashion archive, Paltrow cheekily responded with a photo of the teen wearing Paltrow's infamous 2002 Academy Awards gown.
And honestly, upon a fresher look, the infamous Alexander McQueen dress doesn't deserve the notoriety it garnered over the years — though it still tops lists of the worst Oscar looks ever.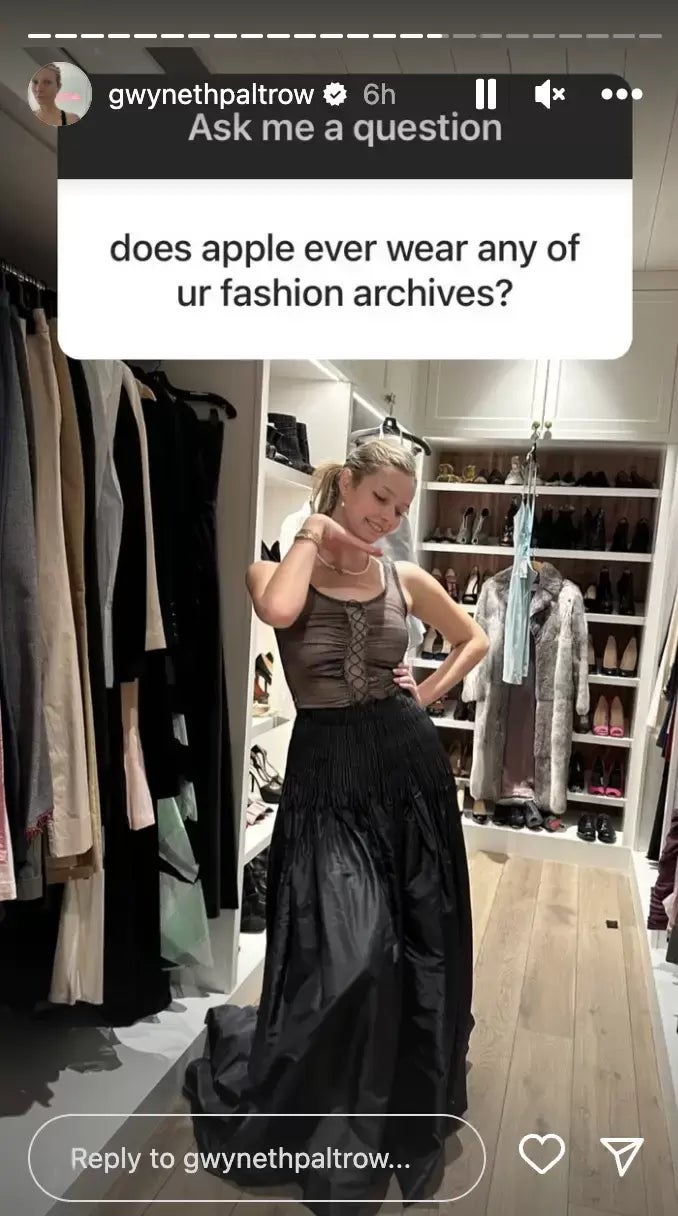 When Paltrow wore this sheer-bodice dress in the early 2000s — which any woman alive at the time would probably recall as a pretty crappy era for body acceptance thanks to post-feminist attitudes — the actor decided to go braless.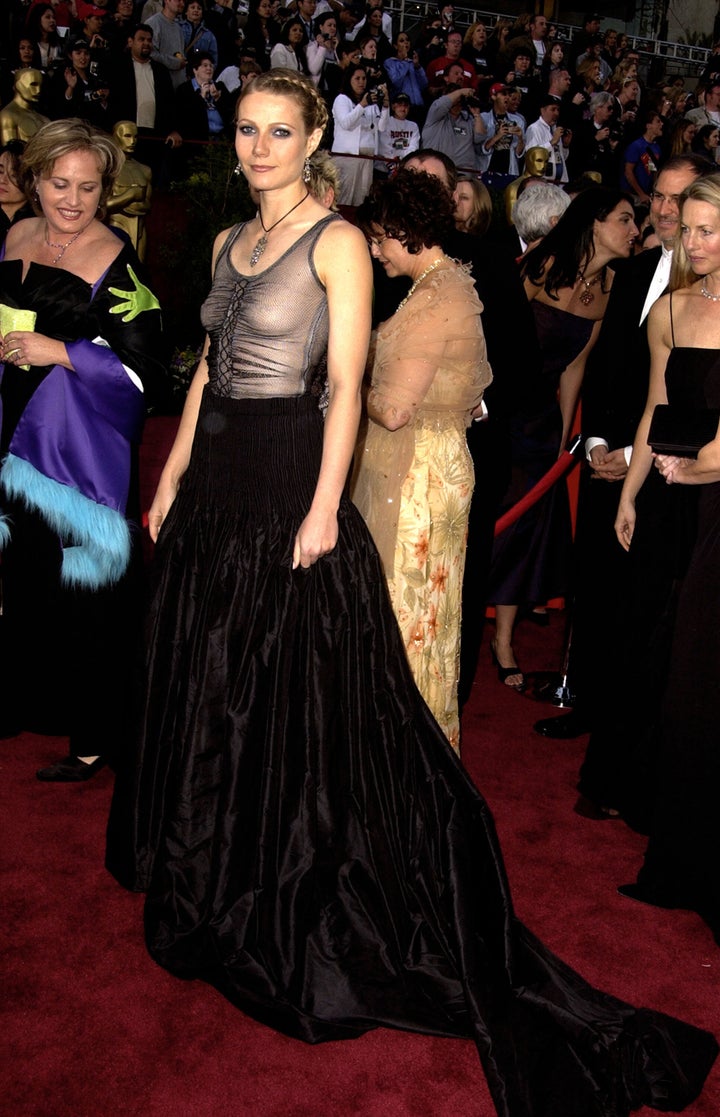 Critics at the time claimed that the actor's heavy eyeliner, chunky accessories and braided hair were what made the look so unappealing.
"The usually chic Gwyneth Paltrow came a cropper in a tacky transparent black vest by Alexander McQueen," The Guardian wrote in 2002. "Her gap-year plaits, goth eye make-up and clunky jewelry were more Camden Market than red carpet."
But in reality, people's biggest issue with the dress has always seemed to be that Paltrow had the audacity to show off breasts they didn't consider perky enough to show off.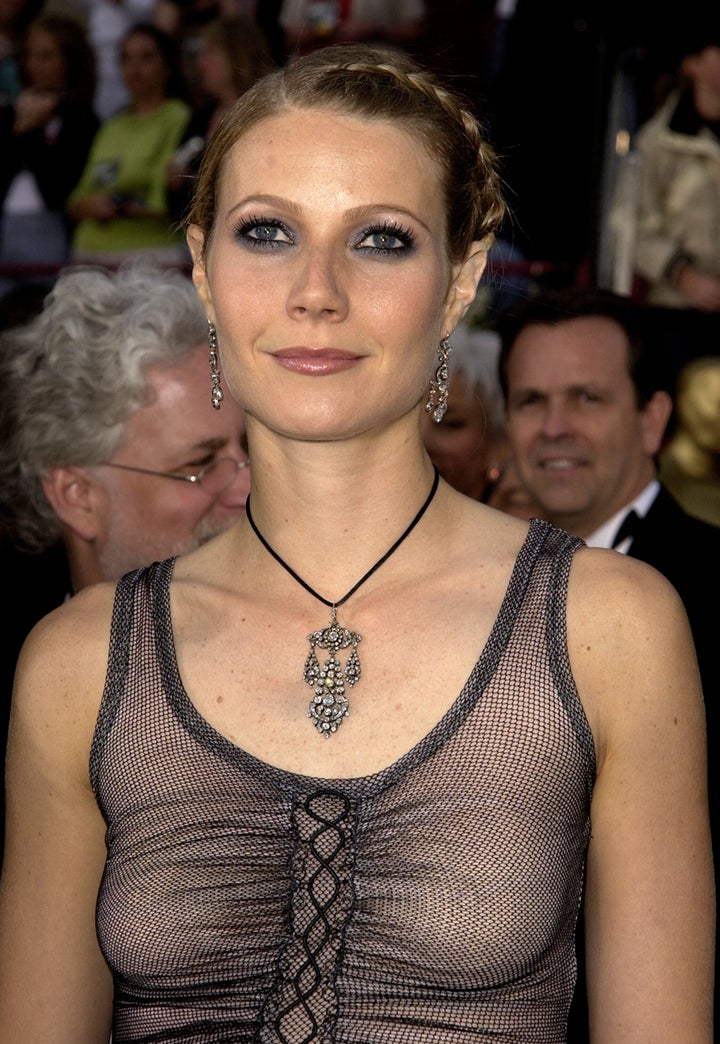 Ever since Paltrow wore the dress, people have referenced her inability to pair it with the push-up wonders of underwire.
"The actress didn't even try to cover up in see-through Alexander McQueen," Entertainment Weekly wrote in 2009 while also comparing her eyeliner to her character in "The Royal Tenenbaums."
"It looked like Paltrow decided to pass on both a stylist and a bra at the Academy Awards in 2002. The goth Alexander McQueen outfit was sheer on top, revealing more of herself than she may have wanted to," The Hollywood Reporter wrote in 2015.
The Daily Beast called it a "bleak 'undergarment-challenged' number" in 2017.
"I've often wondered if the venom that's been directed at it is a projection of America's fear of small, droopy breasts," the outlet wrote.
Paltrow herself even felt compelled to comment on all the chatter about her boobs.
"I still love the dress itself but I should have worn a bra," Paltrow wrote on her Goop blog in 2013, per Today. "And I should have just had simple beachy hair and less makeup. Then, it would have worked as I wanted it to ― a little bit of punk at the Oscars."
Thankfully, however, Paltrow recently defended the dress to Vogue in 2021, sans any mention of her body.
"Everybody really hated this," she said while looking at a photo of her 2002 McQueen gown. "But I think it's still kind of dope. I'm into it. I had a weird hangover about it for a while because people were really critical."
Clearly, Paltrow thought it was "dope" enough to hang on to for all these years — and her daughter got the opportunity to show that maybe it wasn't as bad as we initially thought.