NEW DELHI: The legendary Sunil Gavaskar on Tuesday recognised the significant weight of "expectation pressure" that will rest upon India during the upcoming
Asia Cup
and
World Cup
. He expressed his wish that the team manages to avoid any unfavorable outcomes during the knockout matches.
Commencing their journey in the Asia Cup, India are scheduled to engage in a high-profile encounter against Pakistan on Saturday in Pallekele. Notably, these two historic rivals are anticipated to cross paths again in the later phases of the tournament.
"I don't think there's any other cricket team in the world which is under as much pressure of expectations than the Indian team," Gavaskar said in Mumbai at the release of veteran cricket administrator Amrit Mathur's book 'Pitchside: My Life in Indian Cricket'.
"Because every match that the team plays, the fans, the followers – not just in India, but across the world – expect and want India to win," he said.
"In sport, we all know that sometimes you win, sometimes you don't. The pressure can be telling and I think that's the kind of pressure the Indian team is currently experiencing with everyone wanting them to win the Asia Cup and the World Cup – which will be held in a month and a bit," Gavaskar said.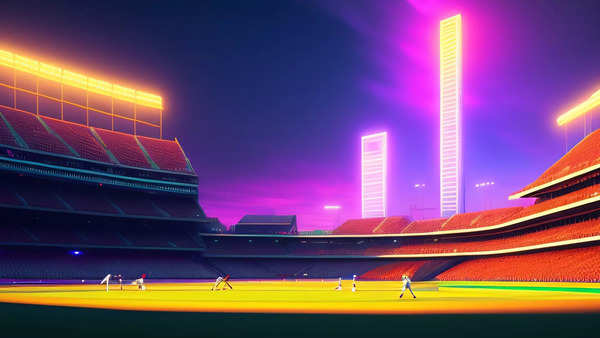 The former India captain said fans will have to be more "understanding" of the pressure situations that the team finds itself in.
"This is where, we, as cricket followers, need to show a bit more understanding," he said.
"There will be days when the team will not be able to play up to its potential and let us keep our fingers crossed that if these days come, they happen at the league stage and not at the knockout stage," Gavaskar added.
Gavaskar told the gathering at the Brabourne Stadium that "cumulative prayers" can work well for athletes, like it did in case of Neeraj Chopra a few nights ago, when he became the first Indian ever to win a gold medal at World Athletics Championships.
"With cumulative prayers from all of us, we will be able to pray for India to win not only the World Cup, but also the Asia Cup," Gavaskar said.
"As a nation that follows sport, we prayed for Neeraj Chopra to win. We stayed up to be able to watch, we had hearts in our mouth, hoping and praying that he would win and he did.
"This is what I request all of you, to convey to other Indian sports lovers to please do that so that our team goes on to win both the Asia Cup as well as the World Cup," he added.
(With PTI Inputs)