NEW DELHI: The world-renowned all-rounder and England Test captain Ben Stokes is gearing up for a momentous return from retirement. His focus is squarely on participating in the ODI World Cup set to take place in India, even if it entails skipping an entire season of the lucrative
IPL
, as stated by British daily 'The Telegraph'.
As detailed in the report by the prominent English newspaper, "Ben Stokes is prepared to make a sensational U-Turn and reverse his one day international retirement to help England's World Cup defence in India this year, even if it means missing out on next season's Indian Premier League."
"The England Test captain now appears willing to play World Cup if he is asked by white-ball captain Jos Buttler," the paper further reported.
The potential rationale behind Stokes considering foregoing his Rs 16 crore IPL contract with CSK is the demanding five-Test series against India, scheduled from January 25 to March 11.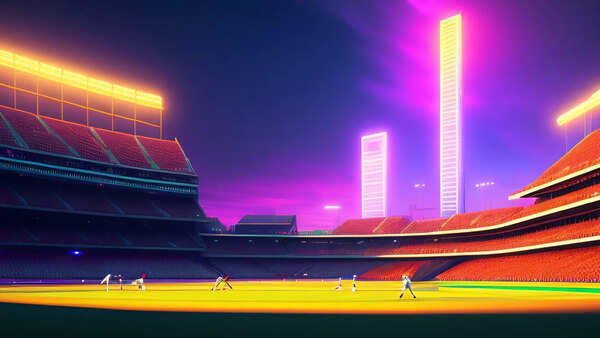 Participating in the entire two-month IPL season until the end of May would imply a substantial five-month presence in India, which could prove to be logistically challenging for him.
At some point, he is expected to undergo a knee surgery and the IPL window seems the best time considering he can return to competitive cricket and continue leading England in years to come.
"While concern lingers over Stokes's knee which might require operation at some stage, Telegraph Sport understands that he would be prepared to miss next season's IPL if he needed a gap in his schedule to help him recover."
England start their campaign on October 5 in Ahmedabad against New Zealand and the 32-year-old Stokes, who has played 105 ODIs for his country before retiring from the format last year, might just come out for one tournament to help Buttler's side regain the trophy it won in 2019. Stokes was Player of the Final in the last edition at home.
The report also states that if need be, Stokes will play as a specialist batter in the middle order.
"Stokes is likely to bat in the middle order for England ODI side. Amid fears of how much bowling he could do, England are prepared to pick him as specialist batsman, replicating the role he performed at stages during this summer's Ashes series," the report stated.
(With PTI Inputs)