As a race, we pride ourselves in finding loopholes in the system or going one up on the establishment. With this exhibition of stamp-sized works of art, curator Nilesh Kinkale has tried to convey how creativity has the last word in almost every situation.
Called, 'Thook Lagana Mana Hai' (or No Spitting Here), the title is a tongue-in-cheek jab at how spit can affix our stamps and travel the world even if we cannot expectorate in public.
Over 200 artists from around the world have participated in this travelling exhibition which opened in Mumbai; it moves to Kolkata and Assam after its stint in Bengaluru. Mumbai-based Nilesh Kinkale who curated this exhibition says the idea for this show sprung from the instances of partially completed jobs or projects all around him. "People are constantly trying to do less for more, and to a large extent, we have come to accept it as the norm in this country — from employers and employees, to our society and the government," says Nilesh.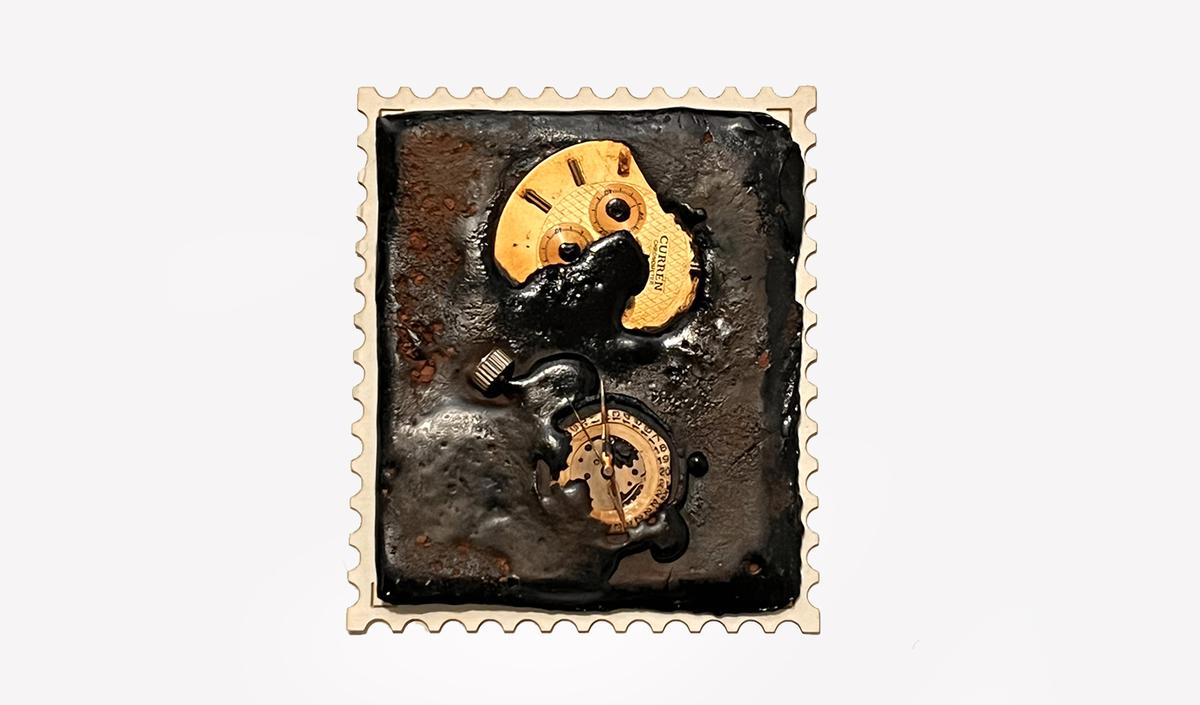 "We live in a country where we are not supposed to spit in public, yet we use spit on our stamps with the confidence that we have paid the necessary amount for the weight of our letter and that the postal department will ensure it reaches the intended recipient."
Nilesh, a multi-media artist himself, adds that there was another reason why this concept materialised. Though the gallery he is attached to in Mumbai is quite small, "It would not be untrue to call it stamp-sized too," they had long wanted a showing with international artists. The space constraint made the idea of a stamp-sized canvas even more attractive and Nilesh says he was able to deliver with this idea.
Artists from over 12 countries such as Japan, Korea, Belgium, Bulgaria and France have participated in this exhibition and Nilesh adds they are citizens and not NRIs. "They found the idea unusual and enthusiastically agreed to join up. We sent them blank sheets of perforated paper that could be painted on and they mailed them back to us," he says, adding each segment measured 2.5 x 3.5 inches.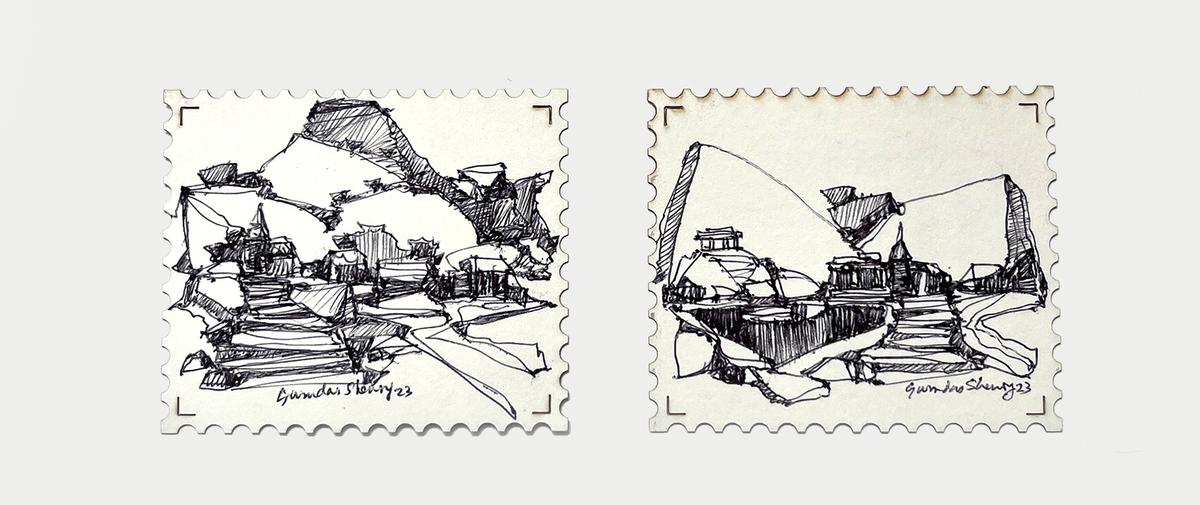 Well-known Indian artists such as SG Vasudev, Jogen Chowdhury, VG Venugopal, Gurudas Shenoy, Manish Chavda and Riyas Komu are among the 277 artists from India and around the world who have presented their art at this exhibition, which took the better part of a year to organise.
Curated by Nilesh Kinkale, who lives and works in Mumbai, and hosted by Amita Shenoy, Thook Lagana Mana Hai will be on display at the Shenoy Design Studio, Binny Layout 2nd stage, Vijaynagar, till November 2, 2023