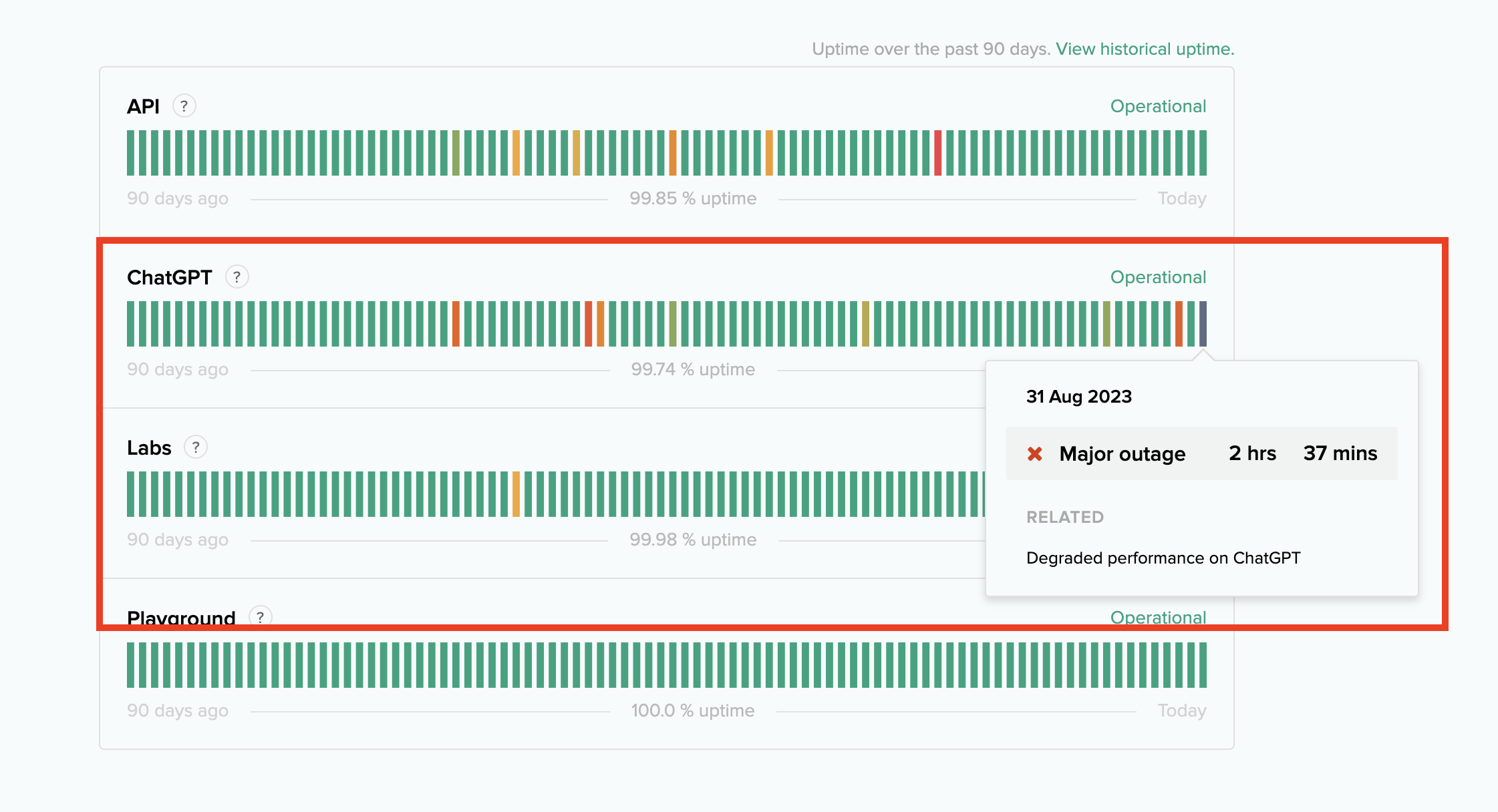 It has just been a day before the ChatGPT is down again. The AI-powered chat tool was down again for a couple of hours today. The outage was reported by several users across the globe and OpenAI's Status page also marked ChatGPT as down. OpenAI mentioned the outage as "major" on the website.
It's back online now
The outage reported by OpenAI lasted for almost 2 hours 37 minutes. The same was also reported by Downdetector, the outage tracking website. According to Downdetector, the outage started around 6:19pm and around 92% of people reported being unable to access ChatGPT service. However, both now show that the ChatGPT is back online and is operational.
TOI-GadgetsNow also checked the same and it seems to be working fine now.
Reason behind the outage
Well, OpenAI hasn't officially revealed the exact reason behind ChatGPT's outage. However, the Status website clearly mentions the timeline of the outage along with the issues faced by users and all the way to the resolution.
Resolved