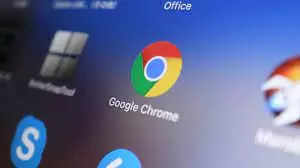 Google's popular browser Chrometends to use up a lot of system resources, especially on Windows 10 and Windows 11. However, high memory usage is not always the fault of the browser as some websites can be the reason for resourced hogging. The tech giant is now testing a new feature on its browser that can spot tabs or web pages draining system resources.Currently,Google allows users to track the RAM consumption of tabs and extensions through Chrome Task Manager. The company is now trying to streamline the process.
According to a report by Windows Latest, Google is experimenting with a new feature in Chrome's stable version, which is being tested with a limited group of users. This feature will display to users the "memory usage" of individual tabs in real-time when hovered over them.
However, Chrome's new tab feature is not as effective as the built-in Task Manager. The feature isn't expected to show a breakdown of running processes, tabs and extensions. By hovering over the tabs, users can only check Chrome's tab performance and manually close tabs using most of their system's resources.
Google Chrome
Memory usage: How to enable the feature
Google Chrome's Memory usage feature will show how much memory each tab is using. The Chromium commits of the feature will show the memory consumed by the opened web page and its associated background processes.
Google is testing the memory usage tab hover cards in the stable version of Chrome and it's enabled by default. Users who can't find the feature, can head to Chrome://flags, enable "Show memory usage in hovercards", and relaunch the browser. This feature will also show when Chrome's Memory Saver has frozen a tab to save memory.
Memory Saver, which is now integrated into Chrome's new hovercard feature will automatically free up memory from inactive tabs. This will allow the browser to allocate more resources to active tabs and processes.
Google has multiple other performance-related tools for Chrome
In 2022, a major Chrome update added two new features to reduce the browser's memory usage by up to 40% and extend battery life when the device's battery is less than 20%.
Apart from this, Google offers other tools to monitor browser performance. For example, Chrome DevTool's performance monitor can track memory usage at a high level alongside other key metrics like CPU, FPS and DOM. Other Chrome features also enable users to closely watch DOM nodes, JS objects and more.