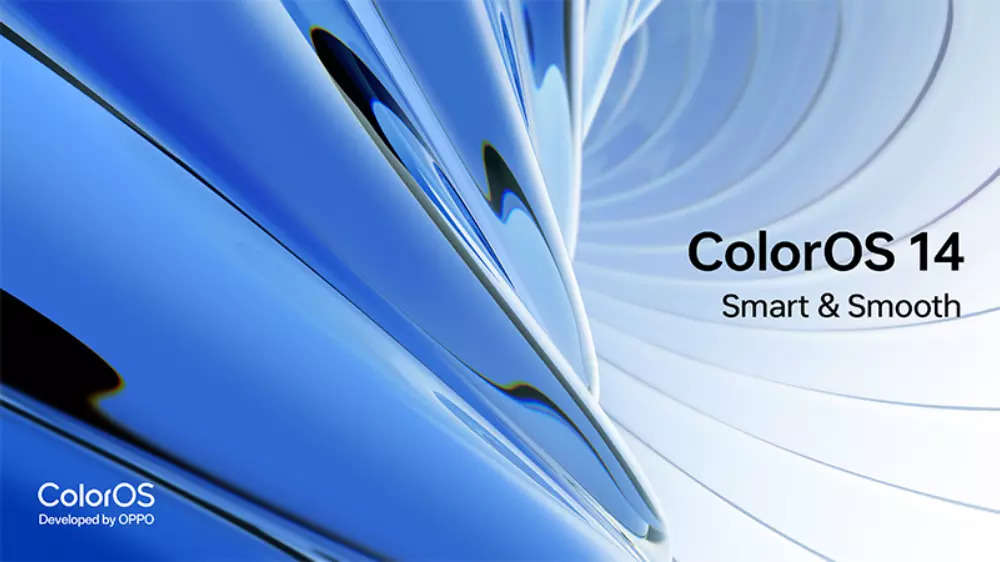 Oppo has announced the official rollout of the global version of the ColorOS 14. The latest operating system is based on Android 14 and comes with several changes as well as new features. This includes an optimised Aquamorphic Design, AI-powered smart features for improved efficiency, better performance, and easy-to-use tools for safety and privacy protection.The Chinese smartphone maker also took to the social media platform X to announce the latest software. As per the tweet, only select Oppo Find N2 Flip users will be initially able to run theColorOS 14 operating system. The company also claims that ColorOS currently has more than 600 million global monthly active users.
Oppo ColorOS 14: Rollout plan
Starting in October, the global beta version of ColorOS 14 started to roll out in selected regions. The official global version will first come to Oppo Find N2 Flip models in selected regions.
Oppo ColorOS 14: Key details
Oppo introduced a new design language in ColorOS 13, the Aquamorphic Design. To improve the smartphone experience with ColorOS 14, the company has optimised this design language with new sound effects, colour systems, interactions and more. The latest software includes ten sets of Aquamorphic-themed ringtones for calls, alarms and notifications, as well as seven global UI sound designs to provide users with a better audio experience across Oppo devices.
ColorOS 14 also features an upgraded Aquamorphic Colouring system. It can adapt to the smartphone's status, time, and on-screen content. The latest Android skin from Oppo also enables more intuitive interactions for users by integrating common forms of interaction into bubbles, capsules, and panels that expand from the status bar to present information in a way that naturally flows and merges with minimal disruption.ColorOS 14 also introduces a new GO Green Always-On Display to raise awareness about climate change and environmental protection.
The latest software also includes multiple AI-based features. AI-powered Smart Touch will enable users to select content like text, images, and videos from the system and third-party apps and collect them on the File Dock, or even consolidate them into a single note by simple select and drag gestures.
The new File Dock on the Smart Sidebar will allow users to share content across apps more easily through split-screen, floating windows, or the Dock itself. Content can be stored automatically in the File Dock and can be synced across different devices like smartphones and tablets to boost productivity.
Smart Image Matting is a feature that enables users to crop multiple subjects like persons and animals out from a single image or paused video for the first time on any smartphone. Users can edit the cutouts in the File Pocket, File Dock and split-screen mode, as well as share with friends or use the cutouts to personalise a wallpaper or poster.
Trinity Engine in ColorOS 14 will also enhance the smartphone's smoothness and stability by efficiently managing computing resources, memory and storage. The three key features of Trinity Engine include ROM Vitalisation, RAM Vitalisation and CPU Vitalisation.
Apart from this, ColorOS 14 also integrates the underlying privacy capabilities of Android 14 and introduces a new feature: Picture Keeper. This feature is designed to prevent apps from misusing permissions for a user's photos or videos. Apps need to obtain permission to access selected photos or videos each time users enable the new permission management.