Disney fans are criticizing actor Rachel Zegler after she said wasn't a fan of the original "Snow White" and that the live-action remake that she's starring in will not revolve around a love story.
A clip of Zegler from almost a year ago where she says the live-action "Snow White," which will be released in March 2024, won't be about the main character's love story is going viral on TikTok.
"The original cartoon came out in 1937 and very evidently so," she said in an interview with ExtraTV at the D23 Expo in September 2022. "There's a big focus on her love story with a guy who literally stalks her. Weird. Weird. So we didn't do that this time."
In an interview with Variety at the same event, Zegler said that the reimagined "Snow White" reflects that it's "no longer 1937."
"She's not going to be saved by the prince and she's not going to be dreaming about true love," the actor, who starred in the 2021 remake of "West Side Story," said. "She's dreaming about becoming the leader she knows she can be and the leader that her late father told her that she could be if she was fearless, fair, brave, and true."
Zegler also said in an interview the same month that she was "scared" of the original "Snow White" and didn't watch it again until she was cast in the remake.
"I think I watched it once and then I never picked it up again," Zegler told Entertainment Weekly. "I'm being so serious. I watched it once and then I went on the ride at Disney World. It was called Snow White's Scary Adventures … was terrified of it; never revisited 'Snow White' again."
"Criticizing Disney princesses is not feminist," the TikToker said in the video that has more than 1 million likes. "Not every woman is a leader. Not every woman wants to be a leader. Not every woman wants or craves power and that's OK. It is not anti-feminist to want to fall in love, to want to get married, to want to stay at home, to be soft, to want to be a homemaker. None of these things make you less valuable as a person or a woman."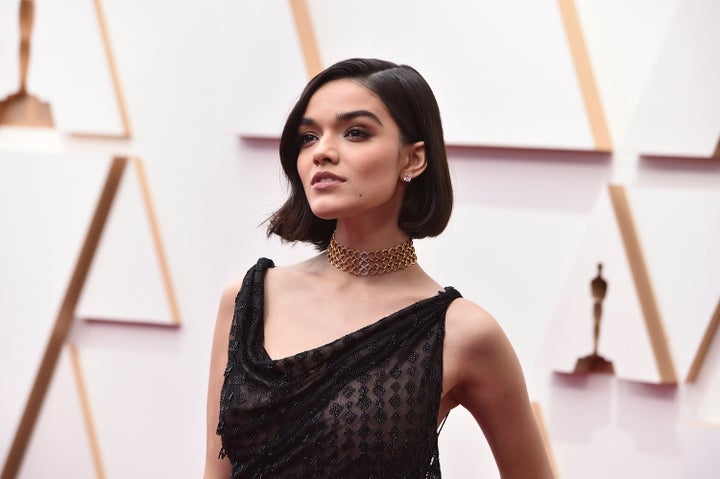 Social media influencer Trisha Paytas also criticized Zegler's comments. In a TikTok, Paytas said she was "so annoyed" with the "Snow White" remake.
"The fact that [Zegler] does not like Snow White, why? Why?" Paytas said. "There's people that would pay money to play Snow White. Snow White is so iconic on so many levels, but you're publicly saying you like nothing about the movie."
Zegler hasn't directly replied to the criticism — but she has filled her timeline on X, formerly Twittter, with supportive tweets. On Aug. 11, she tweeted that she hopes "the world becomes kinder" and then responded to another user, writing, "i am so exhausted. i think it's over for me tbh."
While some took offense to Zegler's comments, others defended her on social media. One person pointed out that all of the live-action Disney remakes have attempted to be more feminist.
Another person pointed out that the backlash is due to "the fact that the internet just hates successful women."