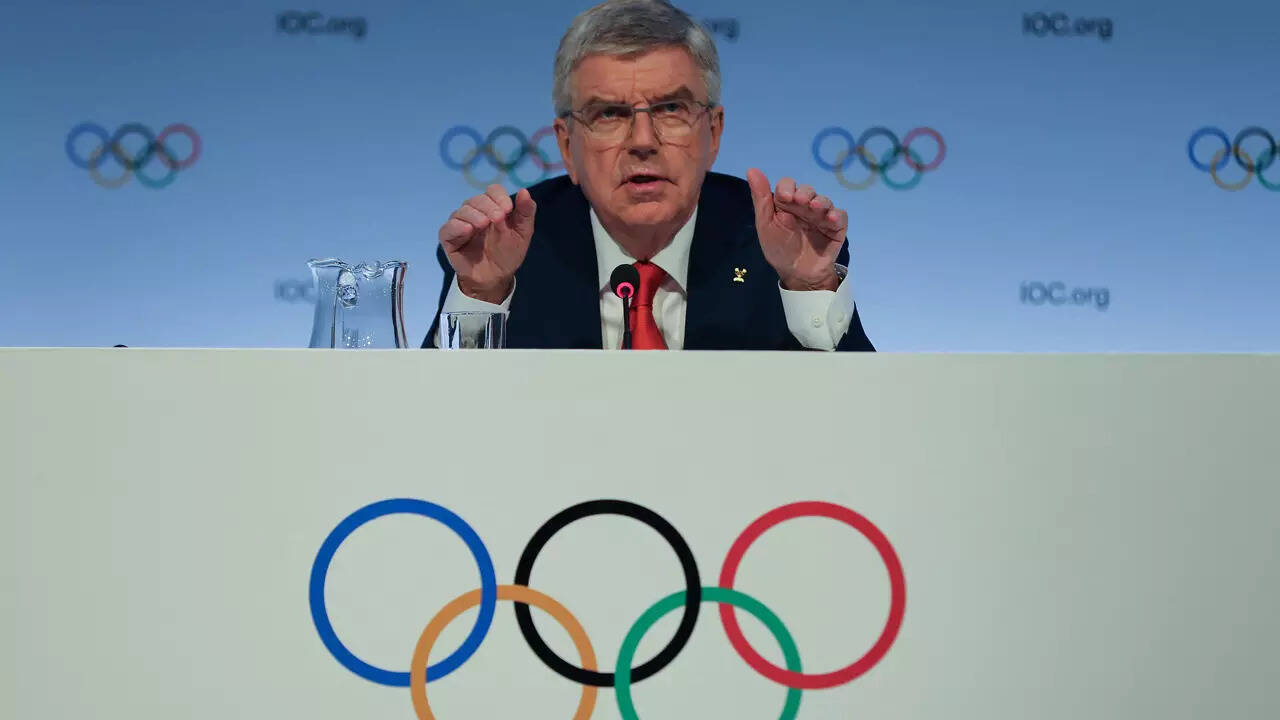 NEW DELHI: On Monday, the
International Olympic Committee
(IOC) granted its approval to the inclusion of
cricket
and squash, alongside three other sports, in the 2028 Los Angeles Games. This decision reflects the IOC's strategic effort to engage new global audiences.
The organizers of the LA Games had also proposed the inclusion of lacrosse, flag football, and baseball-softball, all of which received approval during an IOC meeting held in Mumbai.
Read Also
IOA must get behind government for strong 2036 Olympics bid by India: IOC
James Macleod, IOC's director of Olympic solidarity, NOC relations and Olympism365, said that for India to realise its Olympic ambitions, the IOA and national sports federations (NSFs) must get behind the government by putting their respective houses in order to have a "serious conversation" with
Very disappointed with IOA's failure to appoint full-time CEO, says IOC
The IOC has issued a fresh warning to the PT Usha-led IOA to appoint a CEO by next month without any further delay to "ensure safeguarding of the athletes' interests" and for the sports body becoming fully compliant with the Olympic charter. James Macleod, IOC's director of Olympic solidarity, NOC
Politicization of sport risks harm to Olympic host bids: International Olympic Committee
On Saturday, Prime Minister Narendra Modi formally declared India's strong desire to host the 2036 Olympics, with Poland and Indonesia also having expressed their interest. Earlier this year, Poland banned Russian and Belarusian athletes from competing in the European Games owing to the invasion of
It's worth noting that, as per IOC regulations, each host city has the opportunity to request the inclusion of several sports in their edition of the Games.
The five sports had received prior approval from the influential IOC Executive Board last week. During the session on Monday, their recommendation was officially endorsed through a show of hands.
Cricket, a sport with a massive following in India and a rapidly expanding global audience, is making a comeback to the Games after a hiatus of over a century. It made a single appearance in the 1900 Olympics and is proposed to feature a six-team Twenty20 format for both men and women. T20 is a concise version of the game, known for its fast-paced action.
The IOC anticipates that the inclusion of cricket will resonate with and engage a substantial new Olympic audience, particularly among fans of the sport in Asia.
The annual Indian Premier League cricket competition, boasting an estimated brand value of $8.4 billion, stands as one of the most financially robust leagues in the world across various sports. It continues to allure the world's premier players and coaches to India.
This tournament employs the same T20 format that will be showcased during the LA Games.
Although the inclusion of these five sports is intended for a single edition of the Games, they are banking on the momentum generated by participation to fuel growth and maintain their appeal as an Olympic attraction in the upcoming four-year cycle.
Flag football, a non-contact variant of American football played by teams of five, seeks to make its mark. Notably, American football last appeared as a demonstration sport in the 1932 LA Games.
"We are convinced that flag football will offer an exciting new dimension to the Games — uniting them, for the first time in history, with America's number one sport in its youngest, most accessible and inclusive format," said Pierre Trochet, head of the International Federation of American Football.
Baseball has featured in several previous Games. It was added to the 2020 Tokyo program after being left off in 2012 and 2016, but it will not be a part of the Paris Games.
Softball, the female counterpart to baseball, has appeared at five previous editions of the Summer Games and was also left off the Paris agenda.
Lacrosse twice appeared as a medal sport at the Olympics, in 1904 and 1908, while squash had long pushed for inclusion, most recently in 2013 for the 2020 Olympics.
"The inclusion of squash … is a significant breakthrough for the sport," U.S. Squash Chief Executive Kevin Klipstein said.
"Being part of the Olympic Games has been a long-held goal for the squash community, and inclusion will serve as a catalyst to increase awareness of what is already a major participatory sport globally with a long and diverse history."
(With Reuters inputs)