In the euphoria around Gadar 2, many did not notice that an adult film made for teenagers is clocking big numbers at the box office. Headlined by Akshay Kumar, it also has star power, but OMG 2's real force is its sharp writing that invokes religious texts to address the topic of masturbation and deliver a mainstream entertainer with a social message.
Writer-director Amit Rai says the story took shape when he realised how mobile technology and internet data were bringing in changes. "In my house, when my son turned six, he started telling his mother to change clothes in another room.I grew up in a small house in a joint family set up where my mother would change clothes in front of me until I was 14; she must have felt that is the age when puberty sets in. And I did not feel anything unusual; but now physical and psychological changes in children are setting in much earlier."
The film, he says, had a dialogue that has been edited out. "It says the mobile phone is like a djinn that has come to your doorstep and it is whispering everything into child's ear in a hideous fashion. It is better you explain everything that your child needs to know before it does."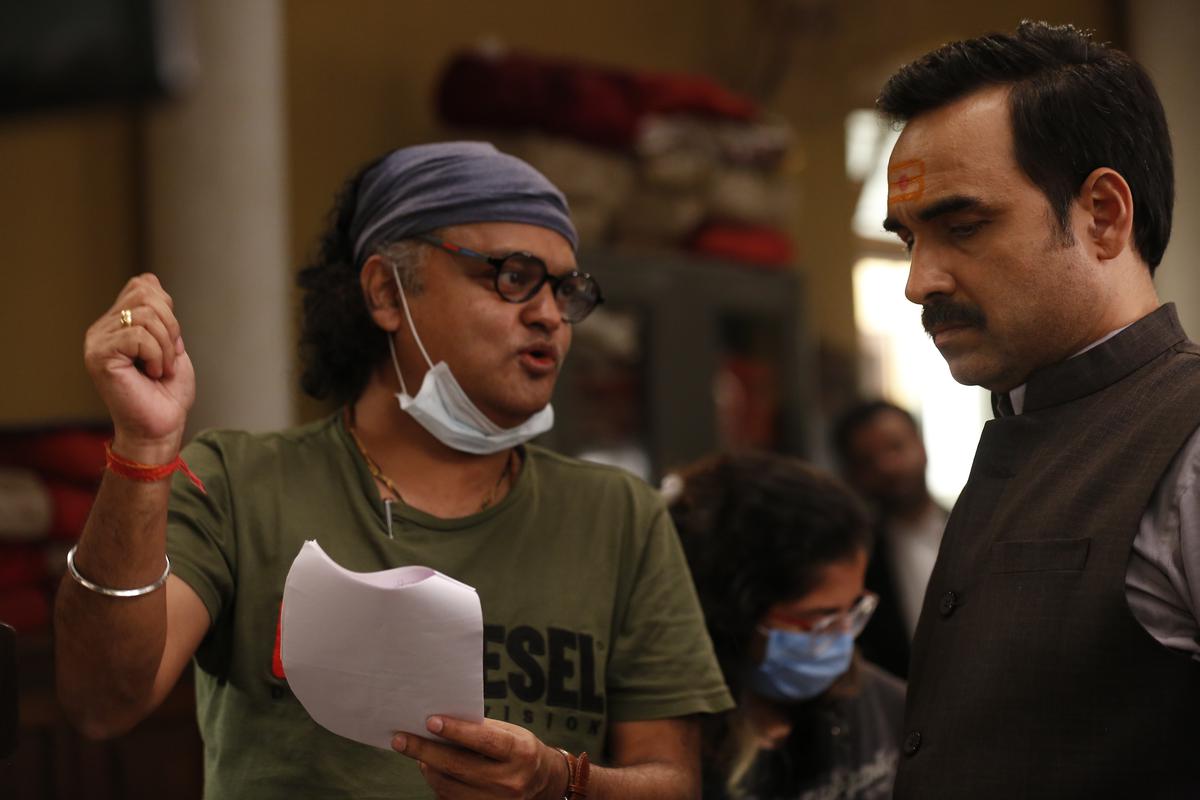 Amit says he wanted the subject to be taken seriously and drew upon religious and scientific sources to take the guilt out of masturbation. "Ours had been a progressive society.We have symbols of sex education in our temples; it has been part of our folklore and referred to in religious texts. We have taught kama on the basis of bhakti. When Kama Shastra finds mention in a Panchtantra story, it means sex education was being taught in gurukuls."
Those who have read Vatsyayana's Kama Sutra he adds, would agree that a sex worker is a guru. "But we haven't cared to ask what she feels, how is she raising her family. The film pays respect to her."
It is Amit's ability to find humour in real-life situations that make his narratives incisive. In OMG 2, there are many tongue-in-cheek moments. For instance, the father who has taken his son's school to court is threatened with multiple court cases and a prospective arrest by the Guwahati police. "The film was written before the Assam Police became hyperactive," grins Amit.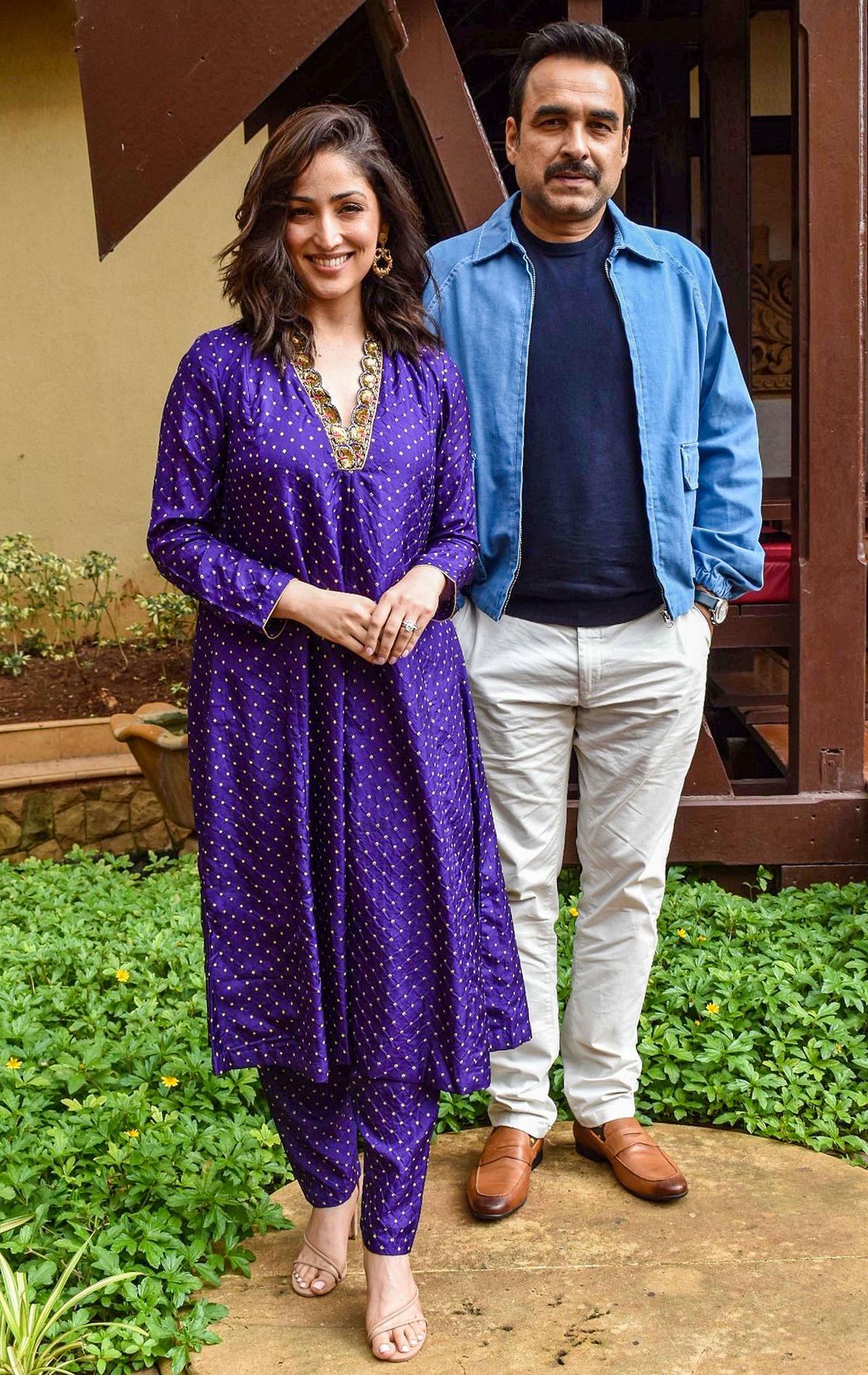 I first met Amit at National Film Development Council's Film Bazaar in Goa in 2015 where he had come with his film I-Pad which was inspired by Arunachalam Muruganatham who made a low a cost sanitary napkin machine. Amit told me, mensuration was a taboo subject and some big names of parallel cinema had rejected his project. He had roped in noted theatre actors Sudhir Nema and Shalini Vats to make an impactful film that could not see the light of the day. Three years later director R.Balki made Padman with Akshay Kumar on a similar subject.
"When I met Akshay, he said he was not aware of my film and that he did Balki's film only as a producer and an actor. He promised to collaborate with me in future. So, when I narrated the idea of OMG 2, he agreed in the first meeting itself. He didn't find it bold or crass," says Amit.
It was Akshay who suggested Pankaj Tripathi for the lead role of the father. "I had some reservations considering his image after Mirzapur. However, he captured the sur of the character from day one. For the role, we wanted a believer and he carries that saatvik bhava. He is the finest actor of our times and after two decades we have got an actor who could play different parts with equal felicity." Amit praises Yami Gautam for agreeing to do a part that looks villainous. "After Vidya Balan refused, she understood the importance of the subject and decided to become the voice of society."
As for casting Arun Govil in the negative role of a conservative educationist, Amit says he needed somebody whose name evokes dharma."I don't see it as a negative role. It is only that the character sees education as one of his businesses; Arun has played it so gracefully that nobody found it odd."
Amit is livid with the Censor Board of Film Certification for awarding the film an adult certificate. "It is an essential film for teenagers. I agreed to cut out visuals of Naga Sadhus.We were asked to drop a reference to the word Bhagavad Gita but keep what is quoted from it. Then we were asked to remove the phrase Satyam Shivam Sundaram from the Upanishad; we agreed but still,we were handed an adult certificate. Now I am forwarding reviews and reactions of the audience to the CBFC but haven't received any responses," he says.
"I expected the Board to have a comprehensive approach towards sex education and understand that films are essentially made for entertainment and not for social change.As long as the intent is right and one is not adding fuel to the fire, it needs to be pushed," he adds.