Rahul Chaudhari, 30, popularly known as Showman, has 1 million followers on Instagram, more than Olympians Vijender Singh, Yogeshwar Dutt, and Bajrang Punia. A kabaddi player, Chaudhari, from Uttar Pradesh's Bijnor, is a raider, meaning he plays offensive, storming the 'den' of the opposing team. He has 1,039 raid points in 150 Pro Kabaddi League (PKL) matches in his nine-year-long career, one of just five to have crossed the 1,000 mark.
The former India player, one of those responsible for building the popularity of the game, was bought for just ₹13 lakh at the auctions earlier this month for PKL 2023, a long way from Delhi's Pawan Sehrawat, 27, who was sold to the Telugu Titans for ₹2.6 crore. He made headlines for being the most expensive player in the league's history. Last year, the Tamil Thalaivas had bought him for ₹2.26 crore. Sehrawat captained the Indian team that won this year's Asian Games gold , defeating Iran, after an hour-long fracas over points.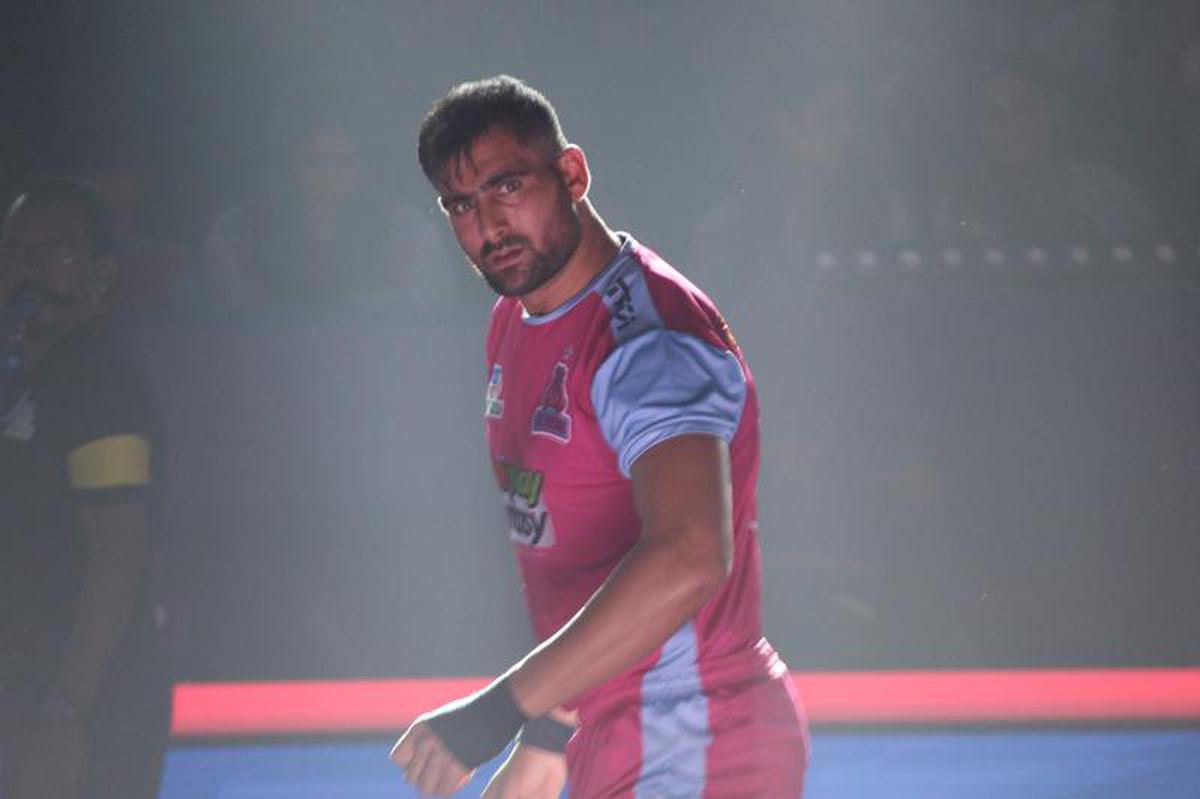 Three players received bids for over ₹2 crore for the 10th season, set to take off on December 2 and extending till February 21, across 12 cities. India is among 36 kabaddi playing nations. Players from Iran, like Mohammad Esmaeil Nabibakhsh, also form a part of the PKL.
Kabaddi, a high-impact, low-investment game involving 14 people, seven a side, traditionally played on mud, has been catapulted into an entertainment sport that many men and some women in their late teens, from rural and semi-urban north India, aspire to take up professionally.
Spurred on by the money and fame, Haryana is training its own youth and those from neighbouring States for kabaddi's big league. In both the men's and women's national teams — the latter too won gold at the Asian Games — half the players are from Haryana, as are a majority in the PKL.
Open throttle
The PKL website says in its first year of telecast, viewership hit "522 million, higher than the Hockey India League, FIFA World Cup, and the Wimbledon Men's Final". In 2016, Broadcast Audience Research Council data found that of the non-cricket sports (20% of live sports viewership), PKL registered the highest viewership at 61%. On the PKL YouTube channel, a promo video has 11 million views. The game is not yet played at the Commonwealth or Olympic levels. However, according to Sehrawat, to keep interest alive, PKL tweaks rules, such as allowing more substitutions, raids, larger squads, to make the sport more "competitive" and "interesting".
Sehrawat began to be recognised at airports and public places, with fans asking for autographs and selfies, but his mother still wanted him to get a government job. "Now that I am an assistant manager at the Reserve Bank of India, she is relieved," he says. He is also pursuing a master's in English through correspondence.
Chaudhari, who secured a job as an officer in the Income Tax Department under the sports quota, is part of the Jaipur Pink Panthers, a team owned by actor Abhishek Bachchan, who is called the #PantherBoss on the team website. On the team's YouTube channel, Bachchan says, "It's the fans that pick up the team when they're having a tough time." Sure enough, Chaudhari's fans continue to comment on his posts online with hearts and starry-eyed emojis.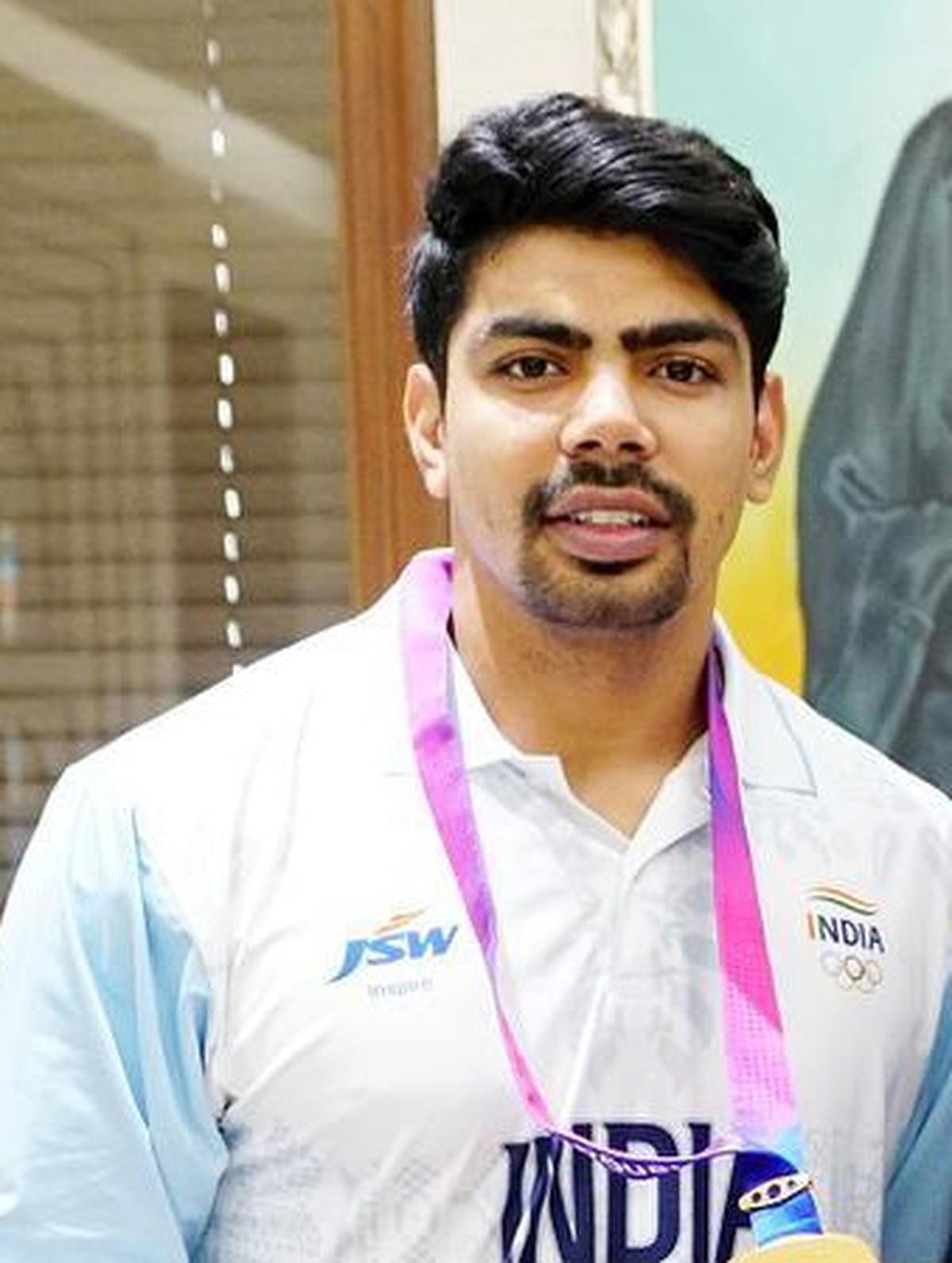 The athlete reflects on how the game and lifestyles of the stars have changed. "From travelling in trains in sleeper class to flying everywhere, the league has brought a sea change in the lives of players," he says, adding that most of them come from humble backgrounds. "The league made our dreams come true with huge fan followings." He adds that many players now have large houses with fleets of motorcycles and cars, but earlier they could barely afford a two-wheeler.
Launched in 2014, an initiative of the sports management company Mashal Sports Private Limited — a venture by industrialist Anand Mahindra, sports commentator Charu Sharma, and media house Disney Star — the league featured eight teams. It got the second-highest viewership among sporting events in India that year. In the fifth season, four new teams — Gujarat Giants, Haryana Steelers, Tamil Thalaivas, and U.P. Yoddhas — were added, making it India's biggest league in terms of geographical representation.
Now, says Rambir Singh Khokhar, Dronacharya awardee and kabaddi coach, there are kabaddi training centres scattered across Haryana's 6,000 villages. After he retired from the Sports Authority of India in 2019, Khokhar started an eponymous academy in Sonipat, spread across 4.5 acres, with indoor and outdoor kabaddi training centres, and other sports facilities, including a swimming pool and a running track. The academy has produced six national-level players and about two dozen State-level players; six students have made it to PKL, bought for ₹10 lakh-₹15 lakh.
In the past, Khokhar has coached the Patna Pirates and Haryana Steelers. Today, he is the head coach of Dabang Delhi. "A similar league for wrestling was tried out in 2015, but that failed to find favour with spectators. That speaks volumes about the popularity of kabaddi," he says.
The hope to achieve
Sonipat, a town less than 50 km from the National Capital Region, has big-city aspirations, with rapid real estate development in what was, until less than a decade ago, an agrarian area. Here, Nikhil Yawatkar, 19, is working towards being a professional kabaddi player. The eldest son of a shopkeeper from Maharashtra's Buldhana district, Yawatkar watched and participated in the sport in his village. Then PKL happened. He would watch matches on his neighbour's TV.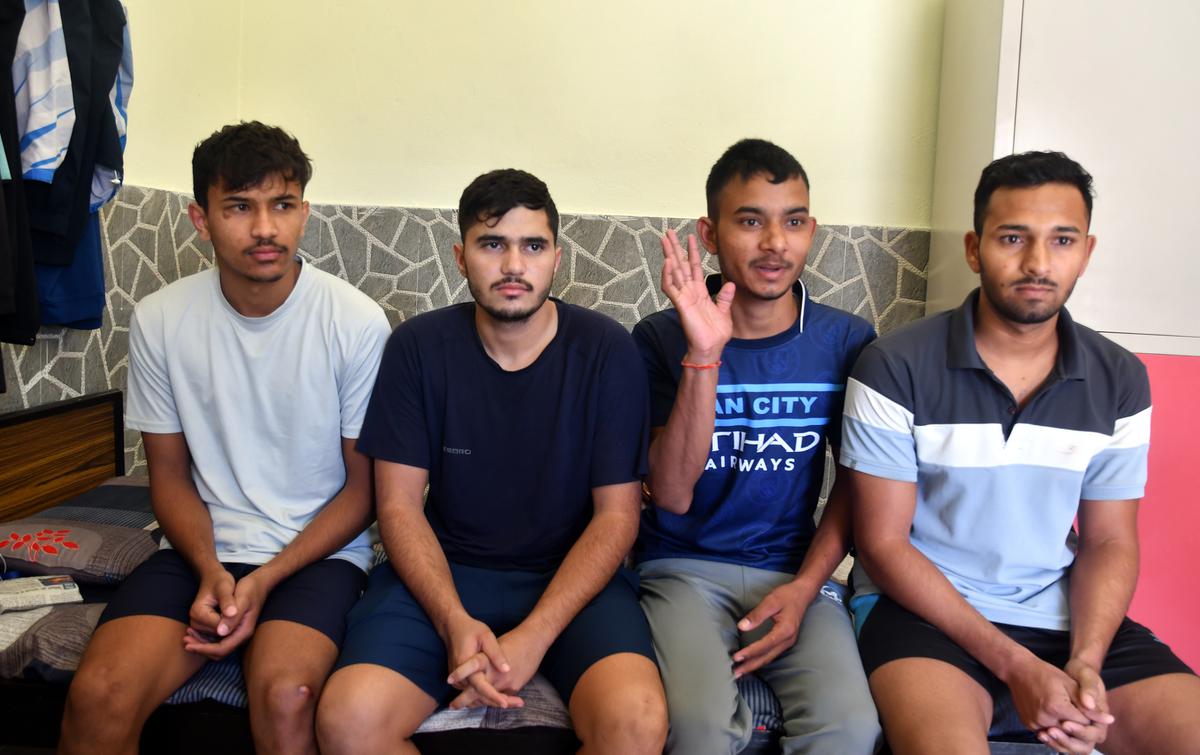 Inspired by the money and fame, he was sure he wanted to make a career in the sport. His parents weren't. "I had to convince them. I told them to give me two years. If I don't make it, I will go back to my studies," says Yawatkar, who is on the open school programme to finish Class XII.
When he looked for good training centres online, he stumbled upon Khokhar Kabaddi Academy. Here for six months now, Yawatkar talks about fitness and diet changes: he wakes up at 5 a.m., trains for two hours each in the morning and evening, and eats eggs, almonds, and fruit, with no junk food. "I am a huge fan of Pardeep Narwal, a raider in PKL's U.P. Yoddhas team," he says, sitting in a room he shares with five boys, in the double-storey hostel attached to the facility.
His roommate, Saurabh Kaurav, 18, one of two children of a small farmer, belongs to a village in Madhya Pradesh's capital, Bhopal. He found support in his older brother, who is himself preparing for the civil service exams. Kaurav joined the Khokhar academy 10 days ago. "I will give myself five years. If I make it big that's fine, or I will look for a job," he says, adding that many of his friends in the village wanted to join the academy but were not supported by their parents.
There are other budding players at the academy from different parts of the country such as Rajasthan, Uttarakhand, Chhattisgarh, Bihar, and Jammu. They had all experienced the game in their villages. Of the 70-odd boys in the establishment, all in the 15-21 age group, of which 50 live in the hostel, only half are from Haryana.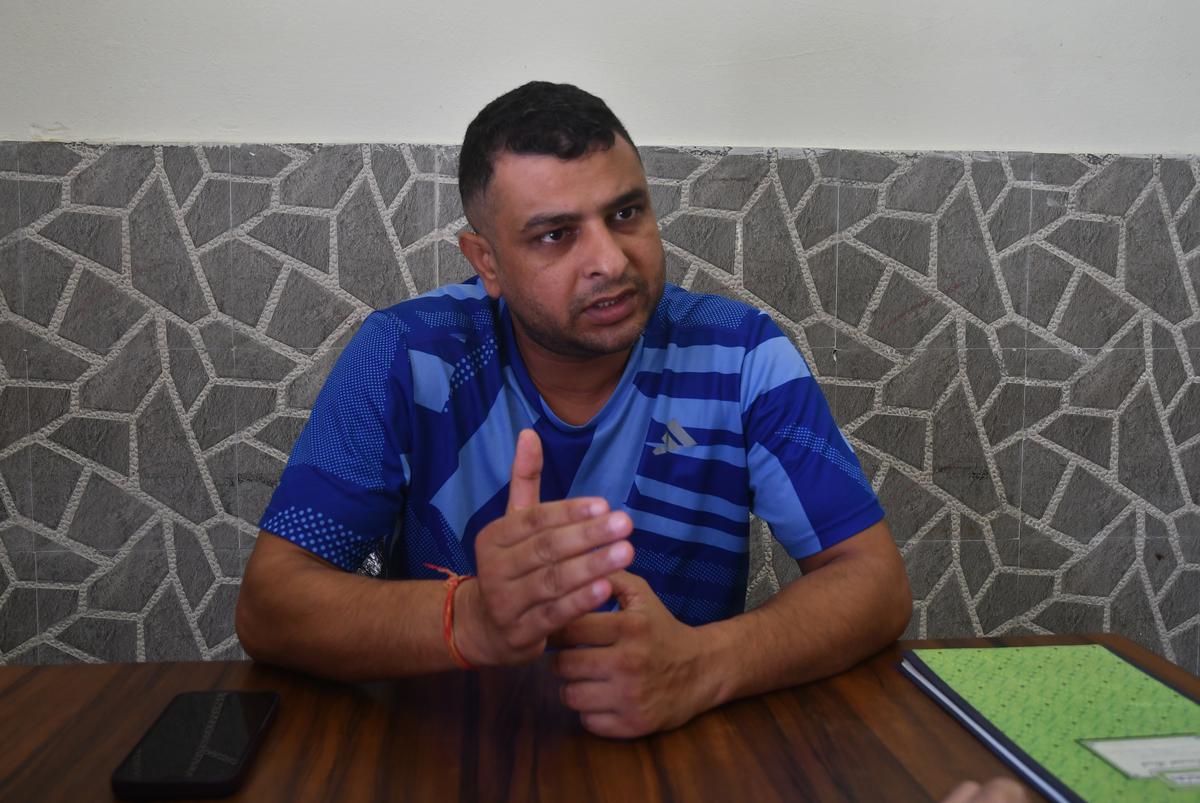 Sonu, 34, a coach at the academy, says the training regimen spans exercises for strength, speed, agility, and coordination. He took to coaching two years ago after playing kabaddi for a decade, reaching the national level. He wishes there had been more opportunities during his playing days. "Kabaddi, like wrestling, has been part of Haryana's culture always, but academies, both big and small, have mushroomed across villages in the State only after PKL," says Sonu, whose village Bhainswal Kalan is 30 km away, and is where Olympic medal-winning wrestler Yogeshwar Dutt comes from.
Sonu says kabaddi scores over boxing and wrestling because "all you need is a few lines on the ground and players". "You don't need expensive equipment. Players need to spend far less on diet, compared with wrestlers and boxers."
One of the players the boys follow is Ashu Malik, 21, from Khanpur Kalan in Sonipat. Into his third season at PKL, Malik was bought by Dabang Delhi for ₹96 lakh. He took up the sport when he was just 12. "Kabaddi was one game that was played in the village and at school. This is how I got into it. Initially my parents insisted that I concentrate on my studies, but they supported me when I moved up the ladder, playing at higher levels," says Malik. "Now everyone is happy," he says, laughing, referring to the money and his celebrity status. He says it is because of PKL that 250 to 300 boys from Haryana have played over the years in the league.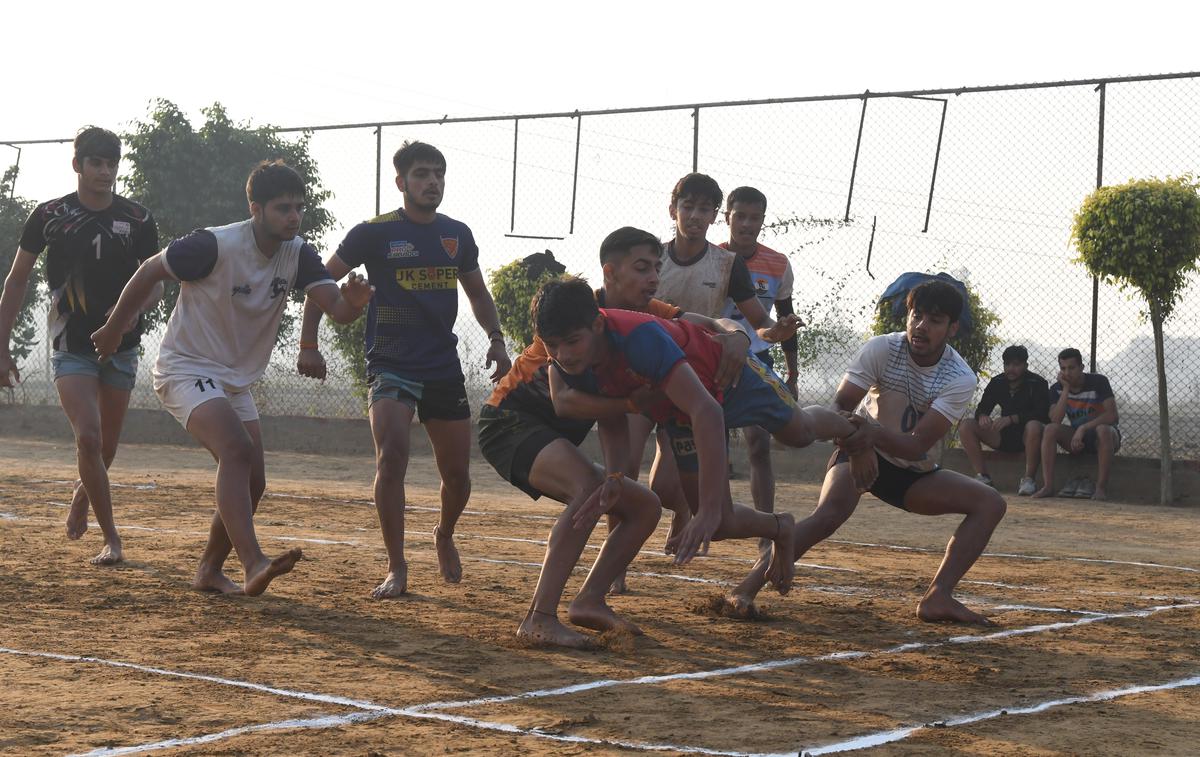 Village sport
The popularity of PKL has contributed to the growth of traditional tournaments in Haryana's villages. They draw crowds of several thousands with the prize money going up to ₹1 lakh, which a decade ago was in the ₹5,100 to ₹11,000 range. Today, even the runner-up gets between ₹50,000 and ₹75,000. "Mostly organised by village committees patronised by politicians and businessmen, these tournaments begin in mid-October with the onset of winter and continue until late March," says Sonu. Sometimes there are two or three tournaments a day in a village.
The sport has also gained popularity among women in Haryana. Though women's teams are not part of the PKL, kabaddi academies have come up for them in the State, and they are invited to local tournaments. Makdoli Kalan in Sonipat, known for producing national-level kabaddi players, is one such village that has held women's tournaments for the past five years.
Yashpal Rathi, one of the organisers, who has grown up watching kabaddi tournaments for men, says, "One of the women kabaddi players in the Indian team at the Asian Games, Akshima Bazzad, belongs to our village." He says these matches are a huge attraction. "Around 24 teams from Haryana, Punjab, and Uttar Pradesh take part in the women's tournament," he says.
Sunil Dabas, former national kabaddi women's team coach and Padma and Dronacharya awardee, says women's kabaddi had suffered with associations and clubs being 'ruled' by men. "At the Asian Games, both men and women won the gold, but the wait for a women's PKL continues," says Dabas, adding that the levels of passion and dedication of women players are the same.