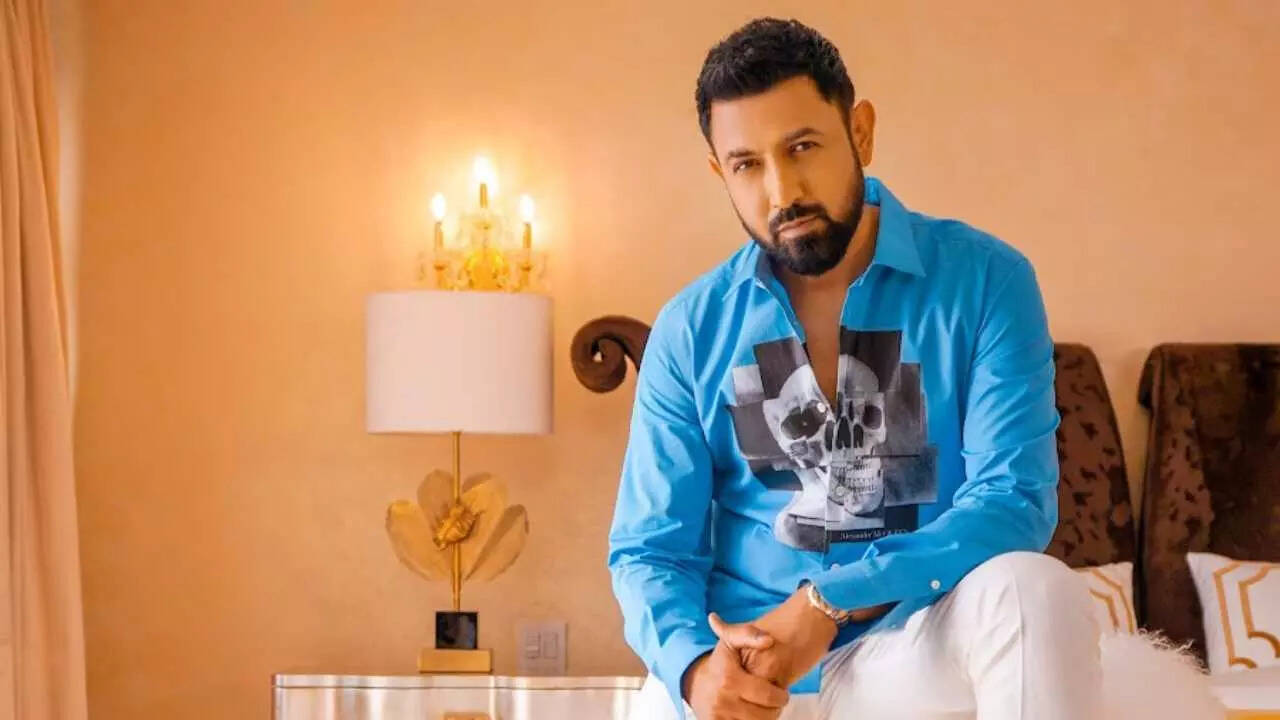 Gippy Grewal's Carry On Jatta 3 is releasing in two weeks time. This franchise is now expanding from the Punjabi film domain into the pan-India and international market. Gippy and his team have been promoting the film with Kapil Sharma, the trailer launch event saw Aamir Khan in attendance. For Gippy, the star and producer of the film, the idea is to take the story to a wider audience across geographies and cultures.
When did you decide to give a pan-India release to Carry On Jatta 3?
Carry On Jatta and Carry On Jatta 2 were successful.Most people who watch Punjabi films have watched this franchise. People are aware of Carry On Jatta's franchise. People recognize me for working in this series of movies. So, we thought that if we promote this film well it will help us grow bigger. If you want to go pan-India you have to go with a big film. They don't make comedies like these anymore.
What I have experienced is that people have not gotten tired of watching Carry On Jatta, just like they can watch Andaz Apna Apna at any time. We have mounted the film in a big way. We have shot the songs beautifully. After that, the biggest factor is to promote the film.
Promoting the film on Kapil Sharma's show and having Aamir Khan at the trailer launch was part of the pan-India release strategy?
I called Kapil Sharma and told him that we wanted to promote the film on his show. Kapil said, "Jab marzi aa jaao. Aapka show hai." Then I asked Aamir Khan to come for the trailer launch and he graciously agreed.
What is your strategy for the release of the film so that it reaches a wider audience?
We haven't used hardcore Punjabi in the film. Also, the film will be played in theatres with subtitles. You'll be able to understand the story overall because it's pretty basic. Punjabi films couldn't reach Kolkata or Bangalore so we're doing that as well. And people are happy to see the trailer. It's not just the Punjabis. Slowly, our Indian cinema will become one and even bigger. Maybe I'll appear in a film down South and stars from there will appear in our films. Multi-starrer films are not being made in Hindi. Look at Hollywood films. So many big stars are doing multi-starrers such as the Fast and Furious franchise. Pathaan's biggest USP was to see Salman and Shah Rukh together. I had booked the whole cinema to watch the film with my staff. Everyone was so happy to see both Khans together. They were not bothered about the story.
People were doubting whether Aamir Khan would come for the trailer launch. I told them, "Why won't he come?" Everyone was happy to see him at the trailer launch supporting our film.
How big is the Punjabi film industry in terms of the business?
Other than Punjab, we have a big market in Delhi. Globally, Canada and Australia are big for us. Sometimes Punjabi films outgross some Hollywood films in these markets. There is a big diaspora of Punjabis in the US. But it's scattered, so you won't see a rush for a Punjabi film in one particular city. Sonam Bajwa and I will travel to Canada, Australia, and the USA to promote the film. In the USA, California is a big market for us. Most often what happens is a film picks up once it creates word of mouth. We want our film to get that buzz from the first day.
How do you look at the growth of the Punjabi film industry?
We will be organizing the premiere of Carry On Jatta 3 in Mumbai on June 27. I'll be inviting everyone. That's an indicator of the growth, too.
Compared to earlier times, more films are now getting made in Punjabi. Every week there's a Punjabi film released in theatres. Sometimes two Punjabi films are released in one week. Earlier our films would be made in 40-50 lakhs and would do business of 2-2.5 crores, which was considered huge. Carry On Jatta 2's gross collection was 60 crores. Carry On Jatta 3's budget is bigger than the earlier films.
What is the preferred genre of film for Punjabi audiences?
Mostly comedies. Out of 10 films, 5-6 are comedies. We make one-off dramas and action films. I directed two films – Ardaas and Ardaas Karaan. The latter's business was 55-56 crores. It was a social film. I think the film has to be good. We watched Pushpa and Baahubali in Punjab. Punjabis are happy people. We like to participate in each other's happiness, sing and dance. So, our films are also like that.
Are Punjabi filmmakers and stars conscious about not crossing the line while performing comedy or making comedic films?
We are very careful about not crossing the line in Punjabi movies. My films are watched by grandmothers and their grandchildren. I don't want a kid to hear a line in my film and ask his grandma, what's the meaning of that line?
Is the Punjabi film industry star-driven?
It is star-driven. And I think it's the same with every industry. Because you need a fan base to make a big film. If 100 rupees are riding on a hero, he should be able to secure recovery of those 100 rupees. But content-driven films are also being made in Punjab.
Do you have plans to produce Hindi films as well?
Yes, we are producing a Hindi film but I can't reveal much about it, because it's a sensitive subject and it is close to my heart. Things are close to getting finalized and the film shall start soon.
Is Punjabi cinema conservative in terms of content?
No, it's not conservative. We make different kinds of content. I have still not understood why there are kissing scenes in a film. I don't think it is required. We have watched so many great romantic films in Hindi where the man has not even held the woman's finger. I don't agree with adding kissing scenes just to attract the audience.
Do you feel hurt, when Punjab is presented for subjects like drugs issues and gang wars?
People show a lot of things about Punjab that they are not even aware of. A lot of things are portrayed wrong and lack authenticity. You should have authenticity in your representation. I'm not saying this because I'm close to Aamir Khan but when he did Laal Singh Chaddha, he first learned how to wear a Pagdi. It's not that the bad things that are portrayed on screen don't exist in Punjab but the representation should have some authenticity.