'The Little Mermaid' star Halle Bailey was recently spotted strolling the streets of Santa Monica in a grey oversized hoodie and loose sweatpants. She was enjoying a walk down the lane with her boyfriend DDG when Halle's rounded stomach caught the attention of the fans; thus, re-running the rumour mill around the pregnancy of the actress.
Halle Bailey and DDG have been dating each other for some time now, and earlier this year they even made their relationship official in the public eye.Ever since then, they have been among the under the microscope.
Further, as the couple has neither denied nor confirmed anything about the pregnancy rumours, their fans are both excited and curious. The internet just wishes to know if the actress will soon be embracing motherhood. And well, the recent pictures have only added to the speculation.
One of the netizens wrote – "Why am I just finding out Halle Bailey is pregnant by DDG…," while another one penned – "Halle Bailey is not pregnant it's a prank for YouTube I'M NOT CONVINCED !"
Halle Bailey's pregnancy reports started doing the rounds when the actress chose to wear an oversized attire for the 2023 MTV Video Music Awards in September, and she was caught on camera hugging her sister Chloe with teary eyes. This emotional display further added to the rumour mill.
Here are some pictures and videos from the event.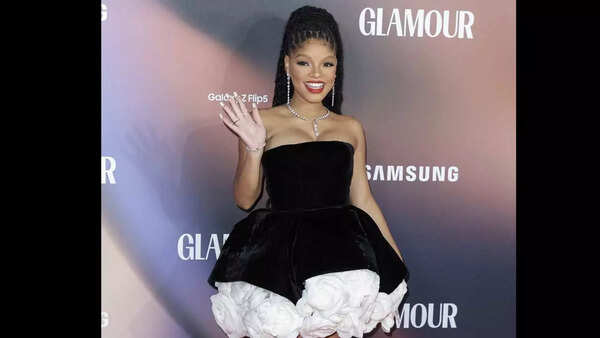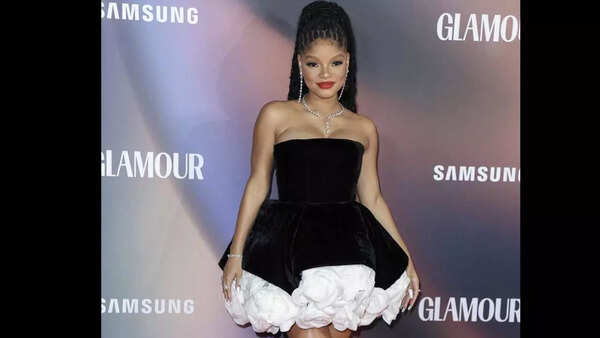 As aforementioned, an official announcement is yet to be made, but the fans simply can't contain their excitement.
Watch Latest English Official Music Video Song 'Angel' Sung By Halle