Halle Berry wants to encourage other women to fight societal pressures to have kids by a certain age.
The Oscar winner told Women's Health in an article published last week that she wants women to "own wherever you are."
"If you're in your twenties, own that. Own the era of exploration," she said. "Earn the era of real curiosity. Earn the era of trying to figure out who you are."
She later continued, "If you're in your mid-thirties, don't be bogged down by the idea that you have to have children by a certain age. You decide."
Berry then pointed out that women should only have children because they want to, not because of "old ideologies that this is what women 'have' to do."
"Do it only if you want to, because you give up a lot of your personal life to growing those other lives," she said. "And maybe you're not a woman who wants to do that. No harm, no foul, no judgment."
Berry, who welcomed her first child at 41, explained earlier in the article that she was challenging stereotypes about women and aging and that she feels her "best self" at 56 years old.
"I have the most to offer. I have zero blanks to give anymore," she said. "I'm solidly in my womanhood."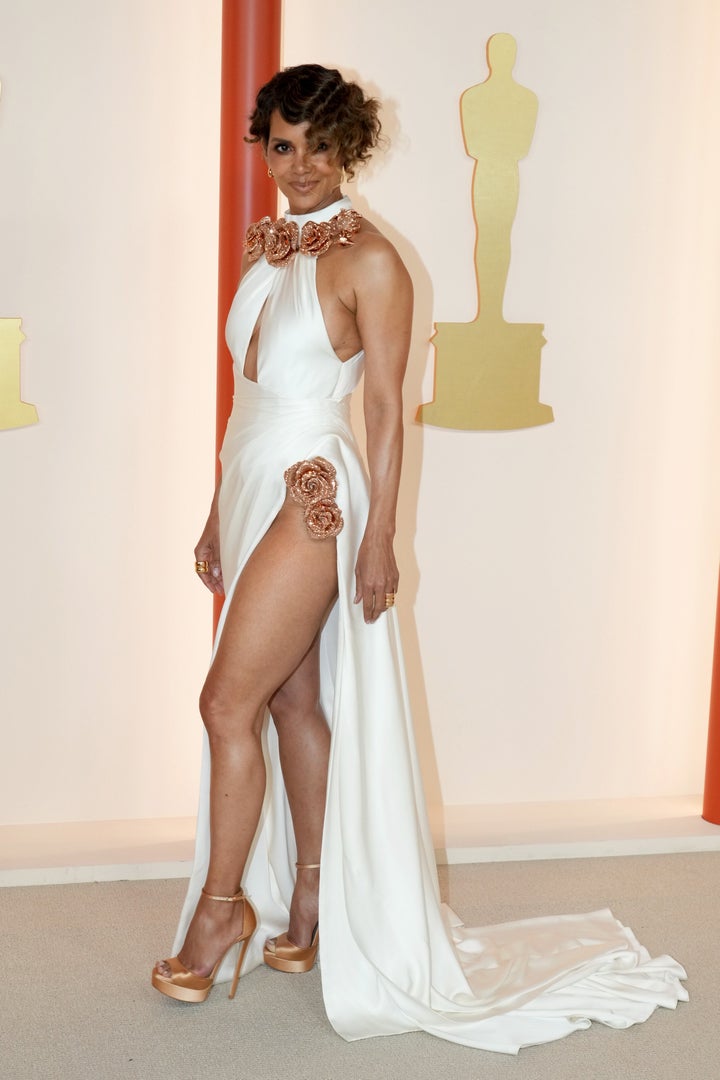 Berry has talked about her experiences in motherhood on several occasions.
The "Bruised" director has a 15-year-old daughter, Nahla, whom she shares with her ex Gabriel Aubry. She is also mom to 9-year-old son Maceo, whom she shares with her ex-husband Olivier Martinez.
During an appearance on "The Wendy Williams Show" in 2012, Berry said, according to The Cut, that she was "so glad" she waited to have kids in her 40s. She said at ages 21 and 25 she was "just a little baby, just trying to figure it out."
"I feel happy in my life romantically, as a mother, as an artist," she said. "I'm a much better mother in this circumstance than I would have been had I stayed in a romantic relationship that didn't serve me and didn't make me feel the way I need to feel as a woman."
Berry and Hunt publicly confirmed their romance in September 2020.