"I loved it," Cox said of the 2006 film, in which Streep played a fashion magazine editor seemingly inspired by Vogue's Anna Wintour. "To work with one of the greatest screen actresses of all time, I mean, I so envy you."
Cox then recalled an encounter he'd had with the cherished and record-breaking entertainer.
"I met her once, and I used to say, 'I never liked you,'" he remembered. "And she went, 'What?' I said, 'I never liked you because I was jealous.' … How can anybody be that good?"
Blunt noted that Streep — who has previously said she used "The Devil Wears Prada" as a way to "take on the burdens" Wintour carried — had tried method acting for the role, which made her feel "miserable."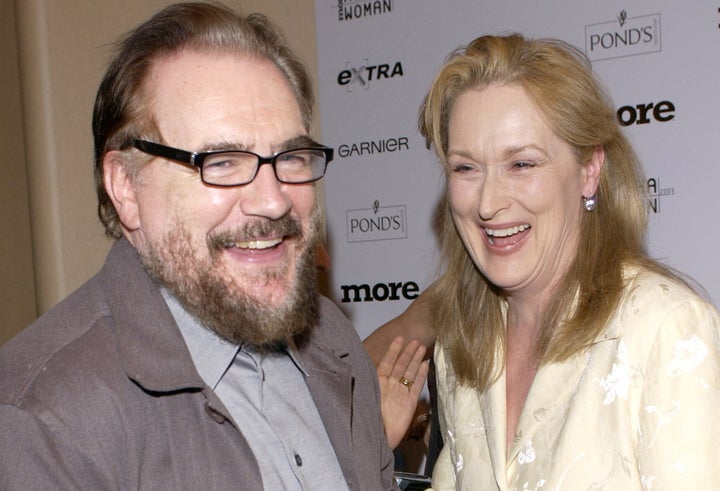 "There's this whole debate about method acting," Cox said. "I'm all for whatever gets you through the day, fine. But the great thing … is how you transmit energy — the fact [that] the energy goes through you, and you don't have to worry in any way. And if you hit it right, it works."
But despite the the beloved curmudgeon's eccentric sense of humor, he's made clear that his feelings are rooted in genuine concern.
"The result that Jeremy gets is always pretty tremendous," Cox told The New Yorker in 2021. "I just worry about what he does to himself. … It's a particularly American disease, I think, this inability to separate yourself off while you're doing the job."