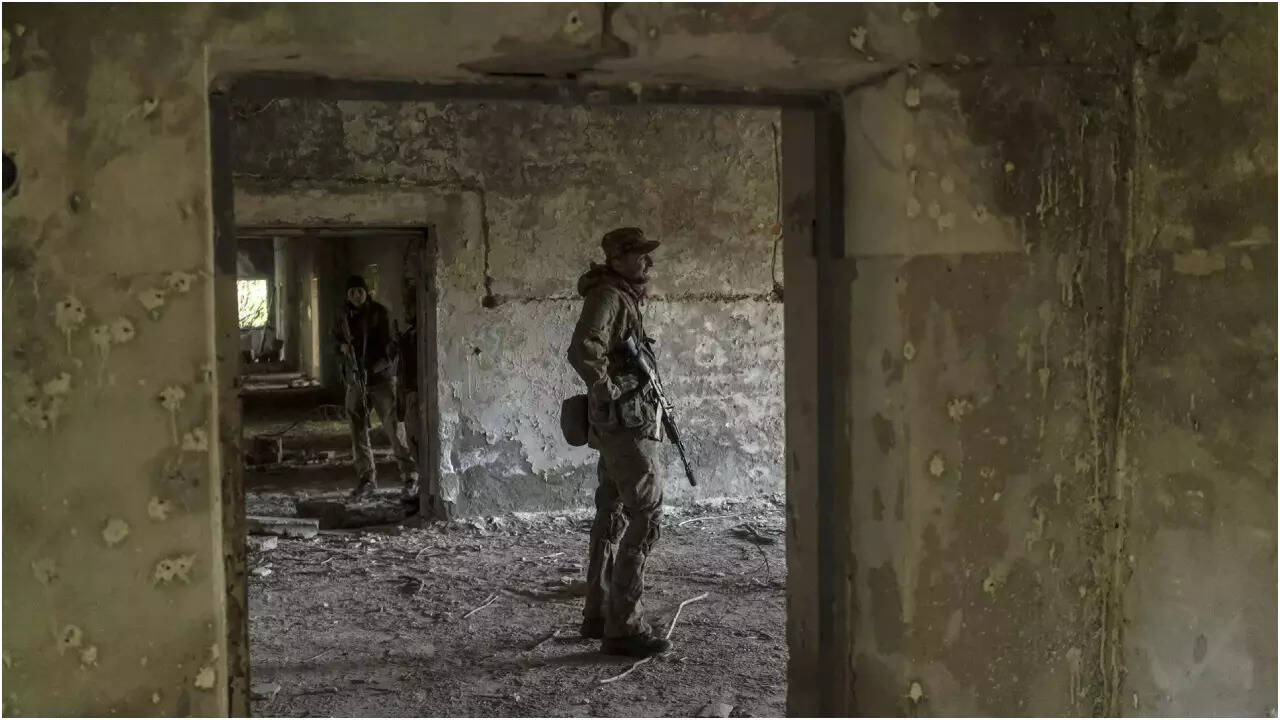 Thousands of Palestinian civilians trudged in a forlorn procession out of the north of the
Gaza Strip
on Wednesday seeking refuge from Israeli air strikes and fierce ground fighting between Israeli troops and
Hamas
militants. However, the central and southern parts of the small, besieged Palestinian enclave were also under fire as the war between its Hamas rulers and
Israel
entered its second month.Palestinian health officials said an air strike that hit houses in Nusseirat refugee camp killed 18 people on Wednesday morning. In Khan Younis, six people, including a young girl, were killed in an air strike.
Gaza City, the Hamas militant group's main stronghold in the territory, is now encircled by Israeli forces. The military said troops have advanced to the heart of the densely-populated city while Hamas says its fighters have inflicted heavy losses. About 15,000 people fled northern
Gaza
on Tuesday – triple the number that left Monday, UN monitors said . They are using Gaza's main north-south highway during a daily four-hour window announced by Israel. Thousands of others remain inside the encircled north, including at Gaza City's main Al Shifa hospital.
The Israeli military said on Wednesday two separate strikes eliminated a leading Hamas armourer, Mahsein Abu Zina, and fighters engaged in anti-tank or ground-to-ground rocket fire. Israel also said that Yahya Sinwar, the most senior Hamas leader in Gaza and believed to be a key planner of the Oct. 7 attacks, had been cornered in his bunker. Military spokesperson Rear Admiral Daniel Hagari said combat engineers were using explosive devices to destroy Hamas tunnel network. Israel says 33 of its soldiers have been killed.