On Monday's episode of the "On Purpose with Jay Shetty" podcast, Pinkett Smith said she'd planned to address her separation from Smith on her online talk show, "Red Table Talk," in 2020, when her so-called "entanglement" with singer August Alsina made headlines.
Though she and Smith had been leading "single" lives for a few years at that time, the "Men in Black" actor simply "wasn't ready" for the world to know about the state of the couple's marriage, Pinkett Smith said.
"I was going to go to the 'Red Table' by myself to talk about the entanglement, but Will decided he wanted to come with me," she explained. "We were going to then tell the world, 'Hey, we haven't been together, and this happened during that time.'"
She went on to note: "Well, when we got to the table, Will wasn't ready. He wasn't ready for the world to know that. I had to respect that — well, I didn't have to, but I wanted to. But I was ready. I was ready to let go of the persona I had created around myself that had put me in a golden cage."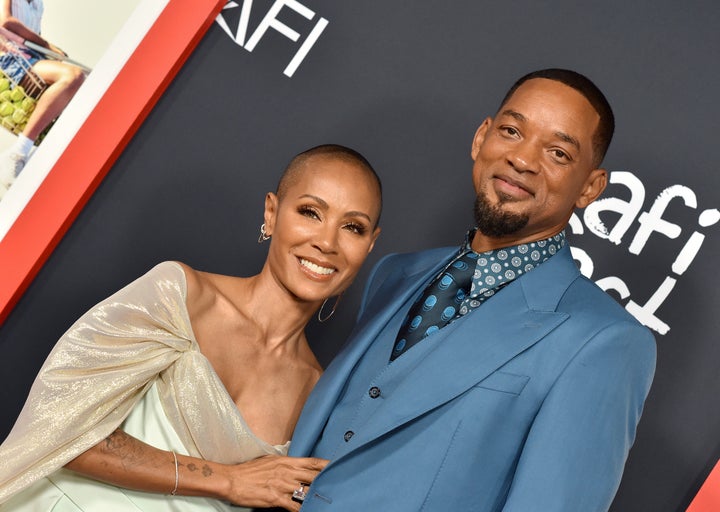 "By the time we got to 2016, we were just exhausted with trying," she explained to "Today" host Hoda Kotb. "I think we were both kind of just still stuck in our fantasy of what we thought the other person should be."
Noting that she and Smith "live separately," she clarified that they are not legally divorced. The two actors have been married since 1997 and share a 25-year-old son, Jaden, and a 22-year-old daughter, Willow.
Though Smith and Pinkett Smith have maintained the appearance of a committed couple, the public perception of their marriage has had its share of ups and downs. Their union was at the epicenter of a global media frenzy after the 2022 Academy Awards telecast when Smith slapped comedian Chris Rock after he cracked a joke about Pinkett Smith.
In her chat with Shetty, Pinkett Smith said she had to "dissolve my romanticism" early in her relationship with Smith, which began in the midst of Smith's 1995 divorce from his first wife, Sheree Zampino.
"Our relationship started with some challenges, you know, because he was divorcing," she recalled. "And then our life just took off, like a rocket ship. We just took on this huge life in our early 20s where his focus was really about, 'Hey, I want to be the biggest movie star in the world,' and I knew that going into our relationship, and I knew there would be sacrifices with that."
Watch Jada Pinkett Smith's "On Purpose" appearance below. Her remarks about her 2016 separation begin at around 56:40.