The pre-release event of Shah Rukh Khan's much-anticipated film, Jawan, was held in Chennai on Wednesday. Along with the actor, the event was also attended by actors Vijay Sethupathi and Yogi Babu, director Atlee, music director Anirudh Ravichander and other cast and crew members. Nayanthara, who plays the female lead in the film, was not present at the event.
Speaking at the event, Shah Rukh called Tamil cinema an industry that makes some of the best films in the country. "At first, it was through Mani Ratnam and Santosh Sivan in Dil Se. Then it was through Kamal sir's Hey Ram and then, of course, my friendship with Rajinikanth sir. Now I have made so many friends and families in these three years," he said. The star then appreciated everyone who worked in the film, and even gave each of them a 'title' in Tamil.
Actor-politician Kamal Haasan wished Shah Rukh Khan, Atlee and team Jawan through a special video message. "In these 30 years, Shah Rukh has become the symbol of love. His smile lights up thousands of faces," he said.
Director Atlee thanked and credited actor Vijay for landing this project. "He was the one who motivated me to go out of my comfort zone." The director also drew a nostalgic parallel to something that happened 13 years ago when he was an assistant director. "When I was working in Shankar sir's Enthiran, I stood outside Shah Rukh sir's house in Bombay, looked at that big gate, and took a picture. Now, after 13 years, those gates opened for me… so maybe, prayers do work."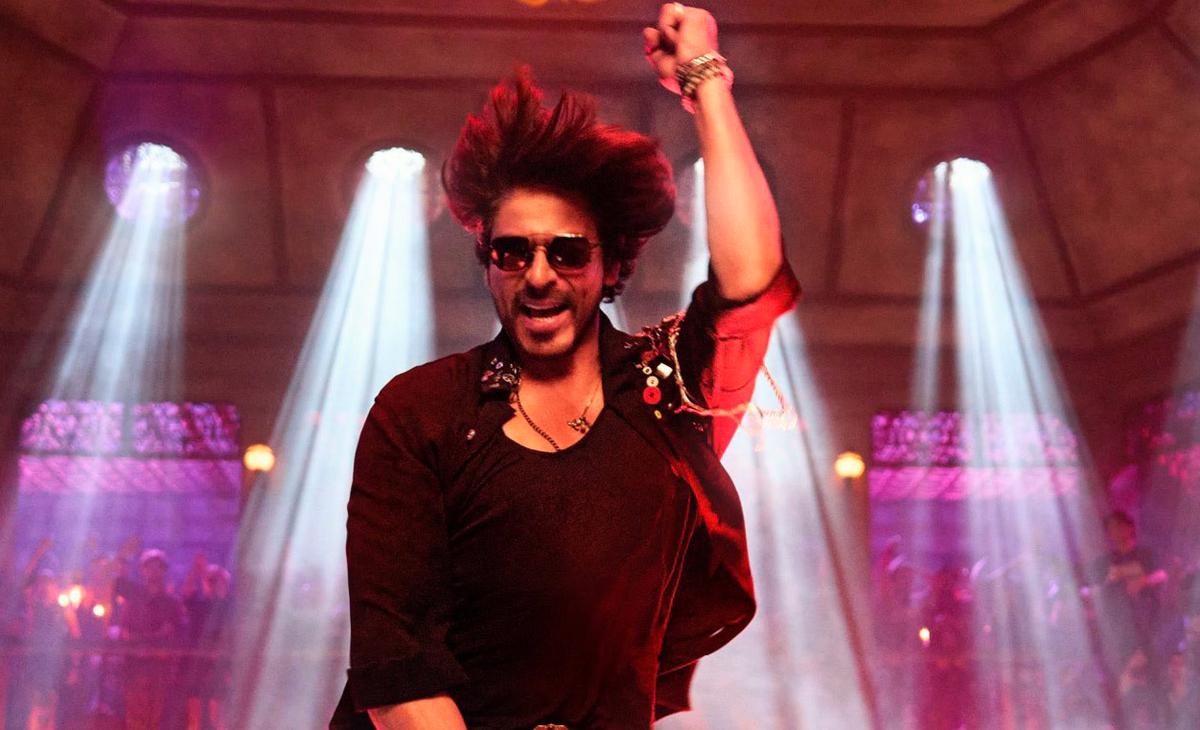 Actor Vijay Sethupathi thanked Atlee for making him feel comfortable and appreciated the filmmaker's shot-division skills. The actor also shared a funny incident about his school-time crush who was in love with Shah Rukh and not him. "I'm glad I could take revenge on sir finally in this film. Treating someone in front of you as an equal is an important quality for an actor; how else would you be able to give life to a fictional character that doesn't have a body? Shah Rukh sir is one such actor," he added.
Music composer Anirudh, the star of the show, praised Atlee and said, "Many have gone to Bollywood from here, but to work on an original script for three years and make a film with India's biggest star is a huge achievement." He added that he will miss Shah Rukh Khan a lot, and that he will cherish the memories of talking with the star over call everyday, while working on the film.
Actor Priyamani thanked Atlee and SRK, and said, "I can't wait for all of you to see what the girls — Sanya Malhotra, Riddhi Dogra, Sanjeeta Bhattacharya, Aaliyah Qureshi, Lehar Khan, Girija Oak — and I have done in this film."
Actor Yogi Babu also reminisced on how Shah Rukh recalled him from when he worked in Chennai Express almost 13 years ago. "I couldn't believe he remembered me! I also wish for Atlee to go higher and higher; he should make a Hollywood film next."
As a highlight of the event, Shah Rukh 'got on the dance floor' with Priyamani and Sunil Grover as 'One Two Three Four..' from Chennai Express played.
Jawan has cinematography by GK Vishnu and editing by Ruben. Produced by Gauri Khan and co-produced by Gaurav Verma, the Red Chillies Entertainment-produced action-entertainer is set to release in theatres on September 7.