Joan Collins thinks Harry Styles could have minded his manners more at the 2019 Met Gala.
The "Dynasty" star remembers the "Sign of the Times" singer interrupting what was otherwise a stellar evening in the new book "Behind the Shoulder Pads: Tales I Tell My Friends," released in the U.S. on Tuesday.
According to Collins, everything was calm at the A-list soiree — until Cher began performing for the couture-clad celebrities.
"The sophisticated crowd went mad for her, standing up whooping and cheering," the actor and author recalls in her latest book.
"Bette Midler, wearing a top hat and tailcoat in glittery black sequins, came to our table and boogied with Julianne Moore," she adds. "I glimpsed Gwyneth Paltrow and Katie Holmes doing the same."
After Cher stepped aside for a costume change, Collins says Styles did something rather inconsiderate.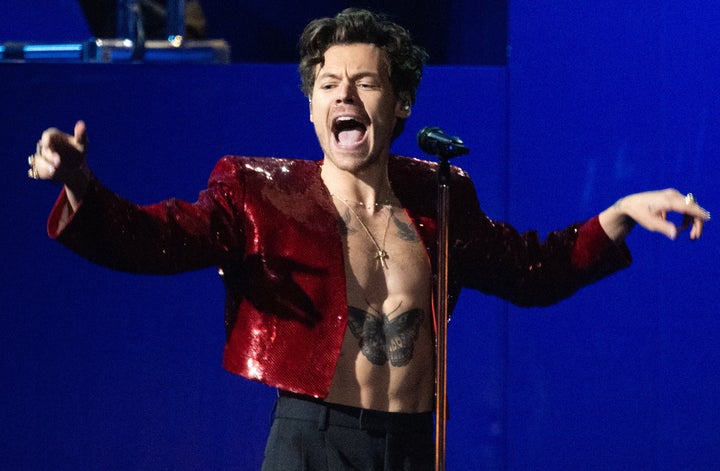 "Cher left after her first number then came back wearing her original Bob Mackie-style sleek black embroidered bodysuit and a massive black curly wig to sing 'Believe,'" she remembers.
"Harry Styles jumped on the table in front of us, obscuring our view, and took no notice of our entreaties to 'Get down, we can't see.'"
HuffPost has reached out to Styles' representatives for comment.
While Collins was peeved at the One Direction alum's behavior, she says it didn't sour her overall experience that evening.
"I loved my first Met Ball, and I would certainly go again in a heartbeat," she writes. "Although at $30,000 a seat, I'll wait to be invited!"