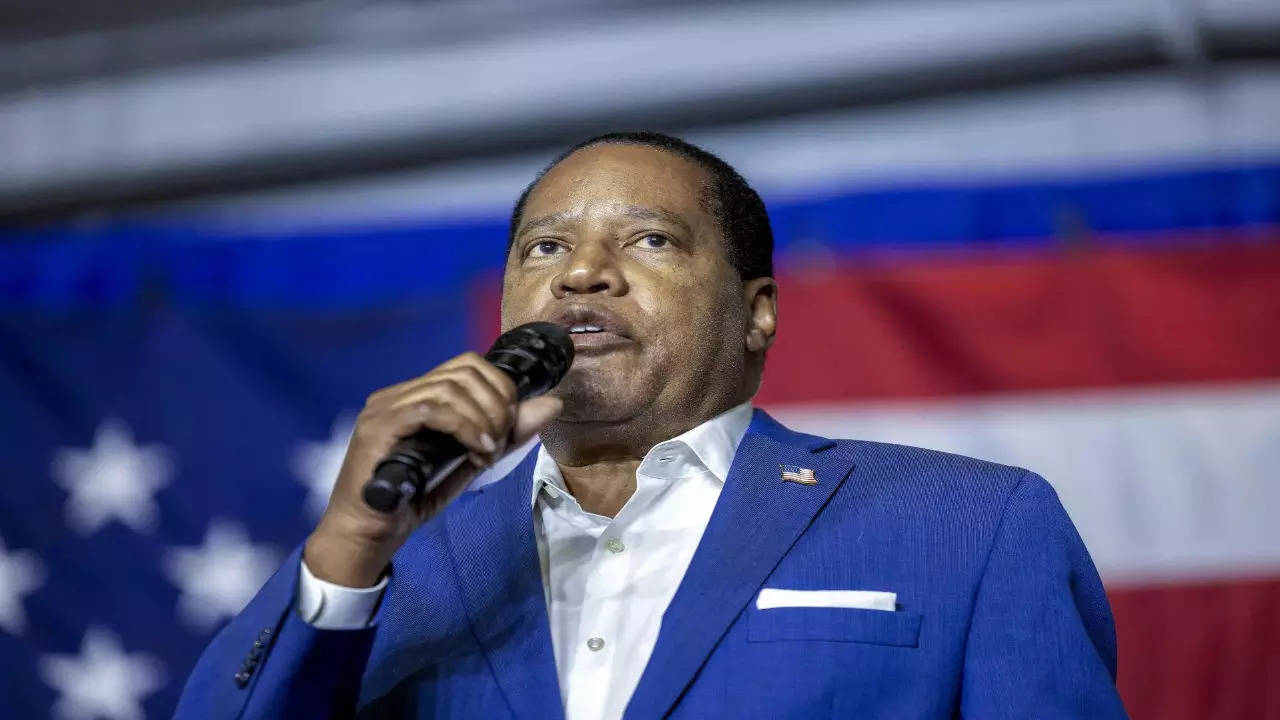 NEW DELHI: Often seen as a long shot in the presidential race, long-time Republican
Larry Elder
declared the suspension of his campaign on Thursday. In a statement, Elder expressed gratitude for his supporters and explained the difficult decision to suspend his campaign, citing a range of critical issues he had championed. Larry has now decided to endorse former president Donald Trump.
According to Fox News, Larry Elder, a conservative talk radio host who had previously run as a recall candidate against Democratic California Governor Gavin Newsom, had entered the presidential race in April claiming a moral, religious, and patriotic duty to do so.
In August, he drew attention when he threatened to sue the Republican National Committee (RNC) for not including him in the initial GOP debate, despite the RNC's assertion that he didn't meet the necessary criteria. Elder accused the RNC of intentionally suppressing his voice, Fox News reported..
In the statement, Larry said, "Throughout my campaign, I have been steadfast in my belief that the biggest issues facing our nation are the crisis of fatherlessness, the dangerous lie that America is systemically racist, the need for an amendment to the constitution to set federal spending to a fixed percentage of the GDP — otherwise government gets bigger whether Republicans or Democrats are in charge, and the need to remove the Soros-backed DAs across the country who refuse to enforce the law."
"The breakdown of the family structure and the absence of positive father figures in the lives of many children have far-reaching consequences for our society, including the crime wave we are currently seeing in America today. I hope that my campaign has helped shine a light on these critical issues and sparked important conversations about how we can solve them," he added
According to Fox News, despite his efforts, the latest polls showed Elder's support remained at only 0-1%. In his announcement on Thursday, he called for Republicans to unite behind Donald Trump as their presidential candidate.
He said, "Now that I am exiting the race, I am proud to announce my endorsement of Donald Trump for President of the United States. His leadership has been instrumental in advancing conservative, America-first principles and policies that have benefited our great nation. We must unite behind Donald Trump to beat Joe Biden and fight back against Biden's unprecedented election interference and the left's destruction of America."