Martin Scorsese's energy is still infectious. 
Talking to us virtually, the 80-year-old filmmaking legend's responses to our questions are deep, measured, and full of sparkling insight. After six decades of enthralling audiences worldwide with a prolific oeuvre that few can rival — and tackling everything from gangsters and mobsters to epic biopics and Wall Street stockbrokers — he now takes on a western crime saga set in the 1920s.
Based on a real-life story, Killers of the Flower Moon is a crime-thriller narrated through the romance between Ernest Burkhart (Leonardo DiCaprio) and Mollie Kyle (Lily Gladstone). 
Adapted from David Grann's bestselling book, the film traces the horrific Oklahoma murders of several members of the Osage Nation — after oil was discovered underneath their land – making these Native Americans living there some of the richest people in the world overnight. It also follows one of the earliest homicide cases the FBI ever took on when the organisation was first created by J. Edward Hoover. 
With a screenplay by Eric Roth and Martin Scorsese, the project also brings Leonardo DiCaprio and Robert De Niro together on-screen for the first time in 30 years since their first collaboration in This Boy's Life (1993).
It's perhaps surprising that the visionary has only won one Academy Award for Best Director — for The Departed in 2007. However, that might change as the critical acclaim for Killers of the Flower Moon has already made Scorsese an early favourite at the awards circuit next year.
Excerpts from the interaction:
On ensuring that the Osage community felt accurately represented
Martin Scorsese: When they gave me the book, I went, "Well, if you want me to be involved with anything that has to do with Indigenous people and Native Americans, I had an experience in the '70s where I began to become aware of the nature of what their situation was, and still is." 
I had been blithely unaware. Back then, I was too young; I was in my 20s! It's taken me years, and I'm fascinated by how to really deal with that culture in a way that is respectful and not hagiographic (representing the person as perfect or much better than they really are). It should not fall into Jean-Jacques Rousseau's noble Native sort of thing…
I wondered how we can still have authenticity, respect, and dignity, and deal with the truth honestly as best we can? When I read David Grann's book, it indicated to me that this would be the story to deal with that way. And, particularly by getting involved with the culture of the Osage, actually placing cultural elements, rituals and spiritual moments. 
'A story of complicity; of sin by omission'
MS: Ultimately, the film was supplemented by the times that we went out to Oklahoma and met with the Osage. My first meeting was with Chief Standing Bear and his group, and it was very different from what I expected; they were naturally cautious. I had to explain to them that we weren't going to fall into the trap; the cliché of victims, the drunken Indian, and all this sort of thing. I just wanted to tell the story as straight as possible. I realised that these are things that really weren't talked about in the generation I was talking to; it was the generation before them that this happened to!
Eventually, Leo decided to play the character of Ernest Burkhart instead of Tom White (the BOI agent), which eventually went to Jesse Plemons. We started reworking the script, and it became gritty. Instead of coming in and finding out whodunnit, in reality it's about who didn't do it. It's a story of complicity; of sin by omission. That's what afforded us the opportunity to open the picture up and start from the inside out.
Creating his vision in a historically accurate, but emotionally resonant way   
MS: Thankfully, we had a lot of support from the Osage authorities who were guiding us on how to go about these things; we even tested the accuracy of the rituals, the baby namings, the weddings, and the funerals with them.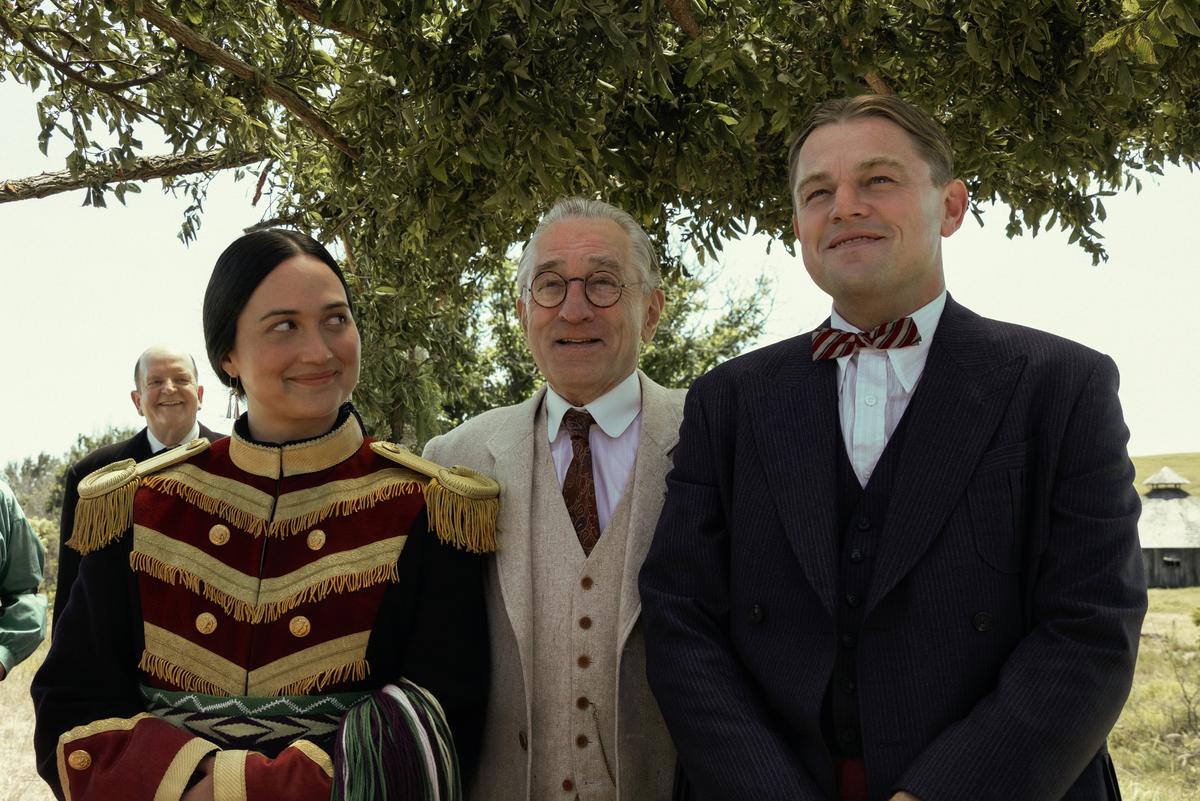 We also had several language teachers, and Lily Gladstone learnt the language. As did Leo and De Niro, who really fell in love with it and wanted to do more scenes in Osage. I suggested that it might be too much for him, but he just liked the sound of it!  Marianne Bower, my archivist, was also instrumental in keeping it all together between myself and the Osage. 
Why Scorsese was adamant about shooting 'Killers' in Oklahoma
MS: I think the first time I visited Oklahoma was in 2019. It's a little confusing because of shooting Irishman, and doing the CGI on The Irishman, which was a longer post-production — four to five months — and then COVID hitting. But I know we were there before COVID. 
I began to realise that the land itself could be sinister. In other words, you're in a place like this, and you don't see people for miles? But when I saw that, I realised this is a place where you don't need the law. 
I mean, you have the law, but it's wide-open territory. So the place, as beautiful as it is, can shift to being very sinister. And what I wanted to capture, ultimately, was the very nature of the virus or the cancer that creates this sense of a kind of easygoing genocide. That's why we went with the story with Mollie and Ernest because that's the basis of love; love is the basis of trust. So, when there's a betrayal that way, that's deep.
On working with Lily Gladstone, and why she was essential to the film
MS: I first saw Lily in Kelly Reichardt's film Certain Women, and she was terrific in it. We met on Zoom later, and I was very impressed by her presence, intelligence, and the emotion that's there in her face. You see it, you feel it, it's all working behind the eyes.
Also her activism, which wasn't overtaking the art. In other words, the art was the activist. So the art takes over — in a way which we think then would be more resonant later on — after you see the movie, you may be thinking about it more, rather than a person preaching at you.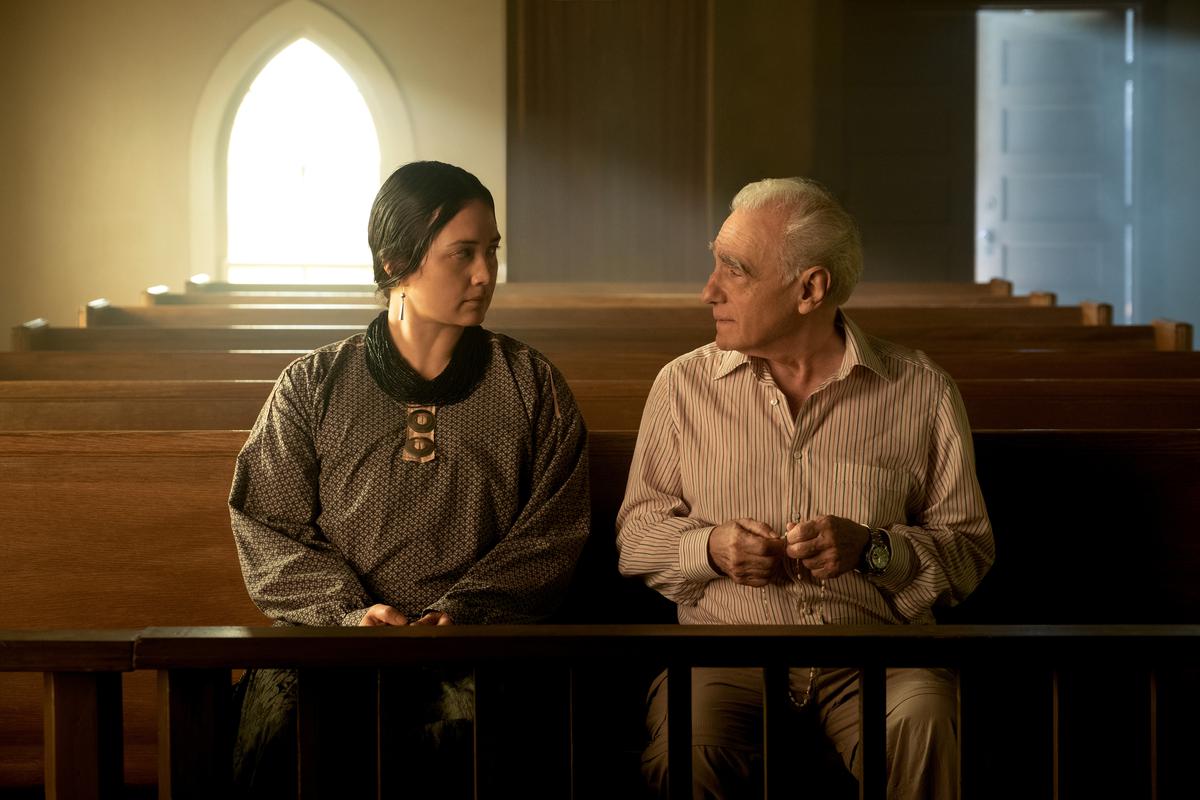 The first big scene we did was one of my favourite scenes, where she had dinner with Ernest alone, and she's questioning him by doing a little bit of an interrogation. There's also the scene where Ernest's driving her in the taxi; it's only one shot, and he says something about who's going to be in the horse race, and she answers in Osage. He asks, "What did you say?" and she says it in Osage again. And he responds, "Well, I don't know what that was, but it must have been Indian for a handsome devil." That's an improv, and you see her laugh for real! In that moment, you have the actual relationship between the two actors. 
These were the moments that we felt very comfortable with her, and that's why we needed her to help us tell the story of the women there. We would always check with her and work with her on the script — adding and rewriting scenes constantly.
50 years with Robert De Niro and counting; It's all about trust and love
MS: Well, in the case of De Niro, we were teenagers together. He's the only one who really knows where I come from, the people that I knew, and all that. We had a testing ground in the '70s, where we tried everything and found that we trusted each other. It's all about trust and love, really. Very often, if an actor has a lot of power, they could take over your picture. But with him, I never felt that. There was freedom, experimenting, and we were not afraid of anything.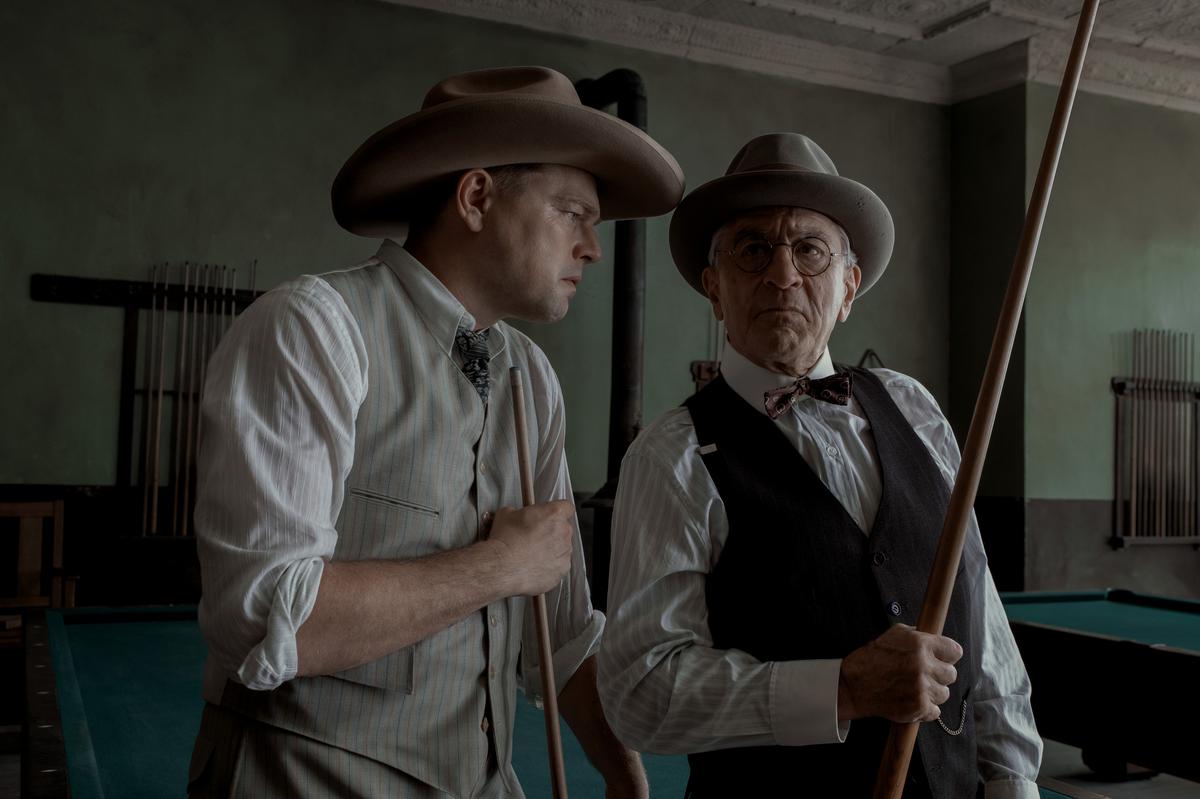 One day, he told me he worked with this kid, Leonardo DiCaprio in This Boy's Life, and said, "You should work with this kid sometime." He said it casually, but he rarely gave me recommendations. 
Sharing similar sensibilities with Leonardo DiCaprio, and how they push each other on set
MS: So years go by, and Leo and I worked together on Gangs of New York. Then, we developed more of a relationship when we did The Aviator. There was kind of something happening, a maturity within him; I'm not quite sure, but we really clicked in certain scenes. That led to The Departed, and then we became much closer.
He'll call me and say, "You know, I had a cold, and I was looking at Criterion films, and, you know, I wanted to catch up on some of these classics, and I saw this incredible movie. It's incredible. It's a Japanese picture. It's called Tokyo Story; did you ever see it?"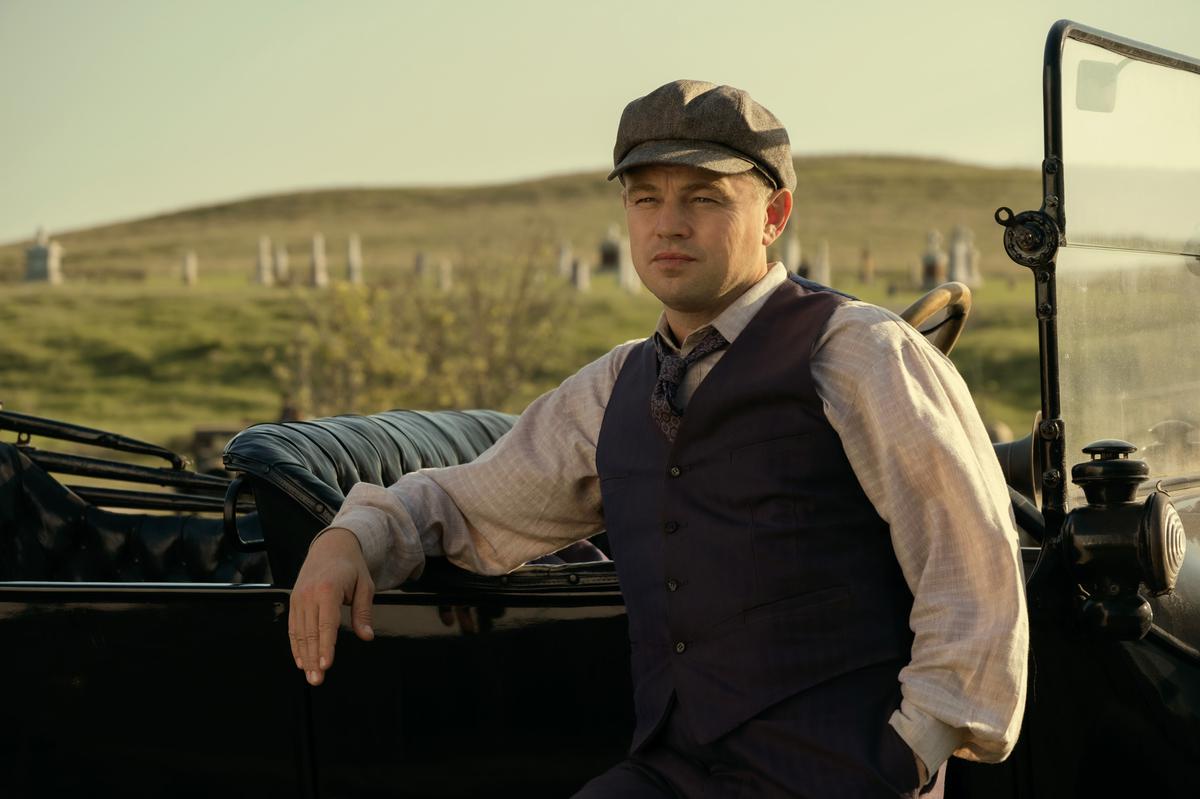 We really found out that, even though there's a 30-year difference between us, there are similar sensibilities. He'd suddenly ask me to listen to a record, and it's Louis Jordan and Ella Fitzgerald! I grew up with it. He's not bringing me anything new, but he likes it. That's very interesting to me, to be open that way to older parts of our culture and the newer parts, of course.
Particularly when doing The Wolf of Wall Street, he came up with some wonderful stuff that was outrageous. So I pushed him, then he pushed me, and then I pushed him more, and suddenly everything was wild. It was really quite something. He had a good energy too on the set. That's also important because in the mornings, I'm not really good, but I'd get on set and see him or Jonah Hill or Margot Robbie, or him and Lily Gladstone, and they're all like, "Hey!" and I'd say, "Okay, let's work." 
Killers of the Flower Moon releases in India on October 27