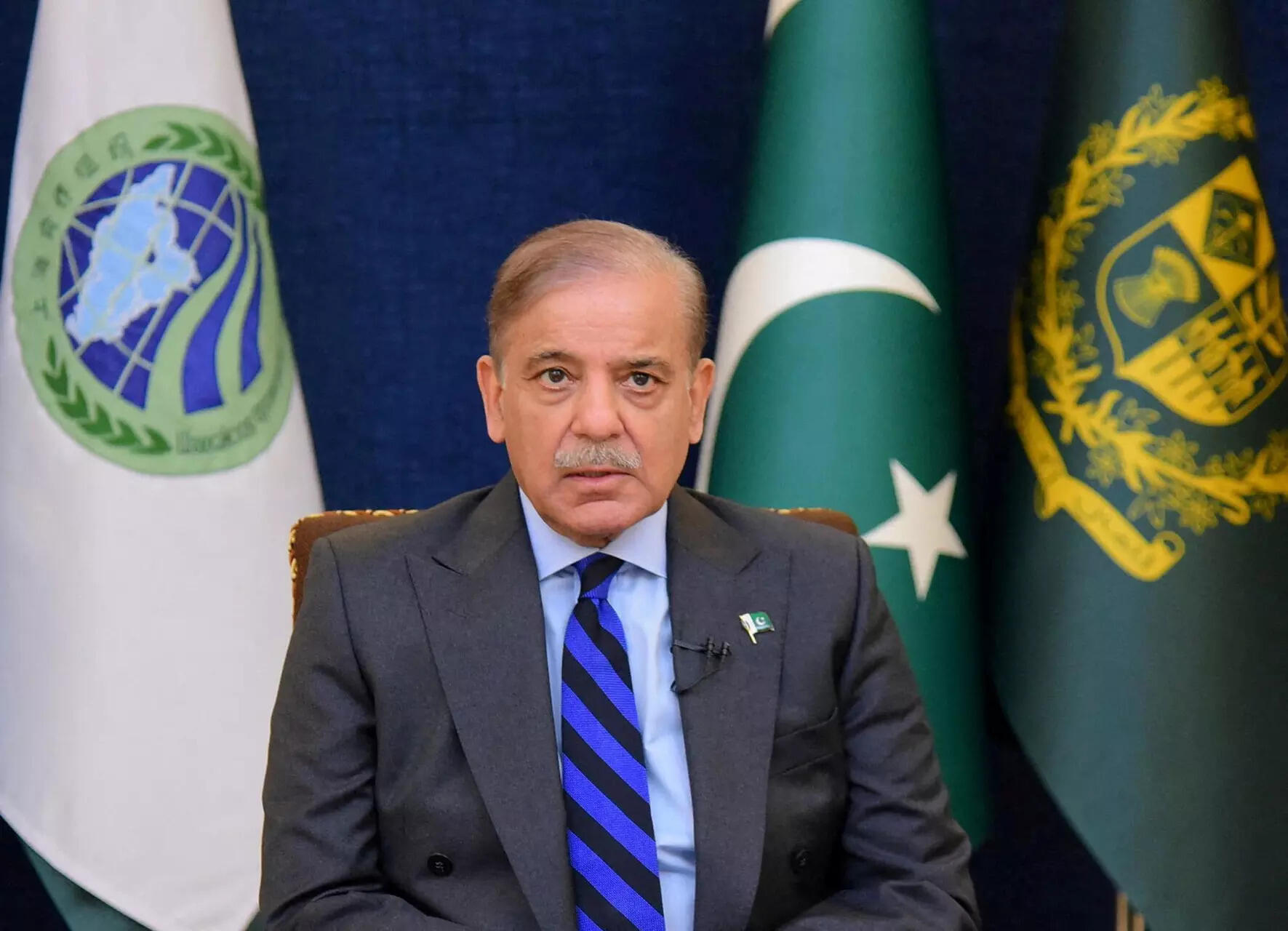 ISLAMABAD: Pakistan dissolved the national parliament as Prime Minister
Shehbaz Sharif
moves to hand over power to a caretaker government to lead elections while his rival
Imran Khan
seeks a court review on his jail sentence that's barring him from contesting in the polls.
Speculation is rife the federal and provincial polls could be shifted to next year after Sharif indicated they must be based on new population data showing a 16% increase in the last six years. Government officials have said it could take anywhere from two to six months to redraw constituencies and amend voter lists.
Ahead of the announcement on Wednesday, Sharif told lawmakers in the lower house of parliament that his government had to contend with the failures of Imran Khan's administration after the former cricket star was ousted in no confidence vote last year.
"I never had to go through such a difficult test before in my 38 year-long career as the country was mired in a severe economic crisis, oil prices remained high and there was political chaos," Sharif said, according to local media.
Any delay will help Sharif's ruling PML-N and allies gain ground among voters after Khan was sentenced to jail last week from hiding the proceeds from the sale of state gifts when he was in power. The firebrand politician, who was picked up last week and sent to a prison outside the capital Islamabad, has topped opinion polls in the past.
A Pakistan court will hear Khan's plea to get transfered to a jail with better facilities on Friday. A date hasn't been fixed for the next hearing on Khan's petition to challenge the sentence.
Pushing the elections down the road could also buy time for a caretaker administration to follow through with pledges to the International Monetary Fund for a loan to shore up an economy hit by record inflation and borrowing costs.
Caretaker government
The focus now turns to naming a interim prime minister, especially if elections are not held within the stipulated 60 days of dissolving the legislature. Sharif told parliament he would meet the leader of the opposition on Thursday to discuss candidates.
Under the constitution, the two of them have to agree on a name within three days and if that fails, they have to submit their picks to a committee made up of government and opposition lawmakers.
Sharif will remain in charge of the country during the process of selecting an interim prime minister. If the committee of parliamentarians also fail to agree on the candidates, the list will be sent to the election commission, which will make a final decision in two days.
Investors are watching to see if the caretaker government will stick to the policies agreed with the IMF ahead of the elections given previous administrations have resorted to populist measures to win votes. Pakistan's dollar bonds due 2031 advanced a third day on Thursday. The notes were indicated 0.2 cents higher to 50.50 cents on the dollar.
Pakistan has seen its National assembly complete a five-year term just three times in its 76-year history though some commentators say there's now growing distrust in the electoral system.
The elections are intended to bring an end to political volatility weighing on Pakistan since Khan's ouster in April 2022. His party has come under a crackdown after Khan's earlier arrest in May brought his supporters to the streets and triggered widespread protests and damage to state-owned property.
"The period of uncertainty which is very detrimental to the economy and the overall situation will extend," Ahmed Bilal Mehboob, president of the Pakistan Institute of Legislative Development and Transparency in Islamabad. "It will shake, to an extent, the public trust on the system and create disillusionment."