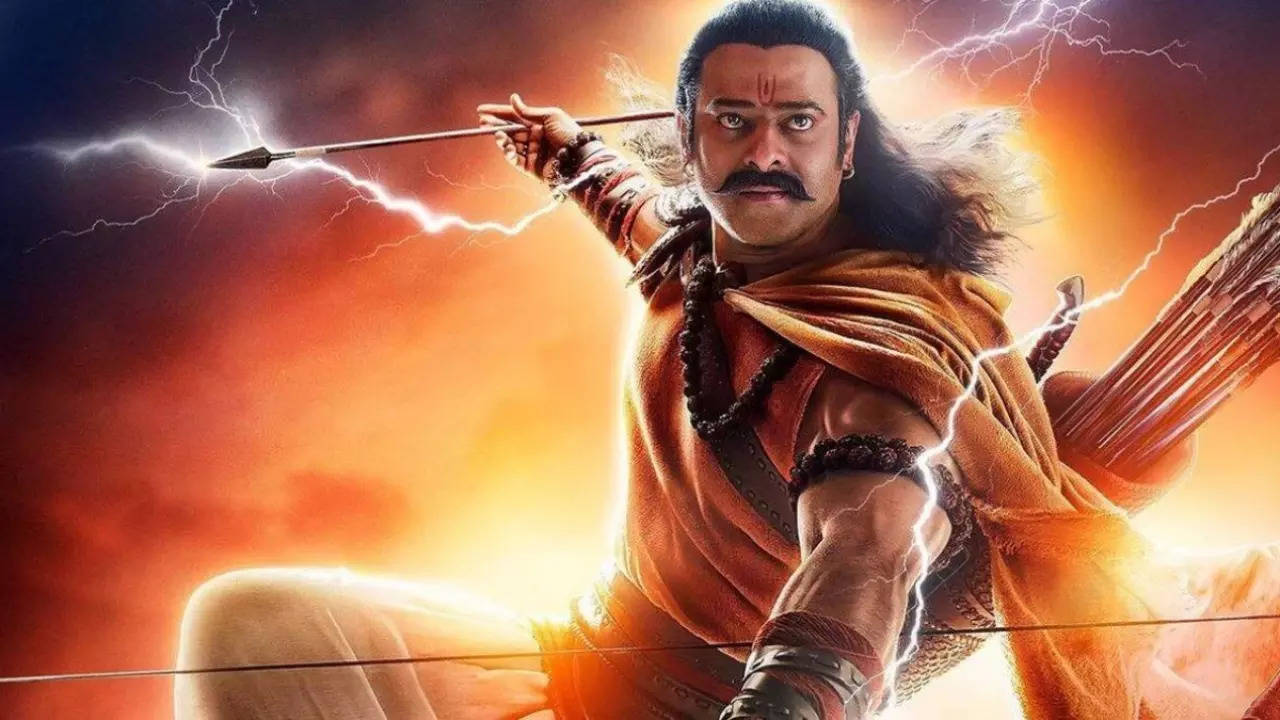 A protest was held in Chhattisgarh's Manendragarh-Chirmiri-Bharatpur district on Saturday demanding a national ban on screening of the movie 'Adipurush' which protesters claimed is a conspiracy against Sanatan dharma. A handful of members of 'Korea Sahitya Avam Kala Manch' reached a complex in Manendragarh town and staged a demonstration in front of a theatre screening the movie.
Manch member Anamika Chakraborty, who led the protest, said the name 'Adipurush' itself is misleading.
"The film is based on
Ramayana
and Lord Ram was 'maryada purushottam' not 'Adipurush'. This film is sending a very wrong message to society and misleading our young generation. This movie is a plot against Sanatan Dharma," she alleged and demanded that screening of this movie be stopped in the country immediately.
Chakraborty alleged the manner in which the characters of Ravan and Lord Hanuman are portrayed in the movie was shameful.
Fronted by Prabhas, "Adipurush" has been panned on social media over its poor VFX and colloquial dialogues, with writer Manoj Muntashir Shukla under fire for Lord Hanuman's dialogues in the 'Lanka Dahan' sequence, among others.
The 3D multilingual film, also starring
Kriti Sanon
, Saif Ali Khan and Sunny Singh, was released across the country on Friday.
Earlier in the day, Chhattisgarh Chief Minister Bhupesh Baghel had alleged an attempt was made to tarnish the image of Lord Ram and Lord Hanuman in the movie and said the Congress government may consider banning it in the state if people demand so.