Doherty, 52, has been living with stage 4 breast cancer since 2020. She was initially diagnosed in 2015 and went into remission in 2017 after undergoing a mastectomy, chemotherapy and radiation.
The actor shared an emotional Instagram update in June saying that the disease has spread to her brain.
Gellar told Access Hollywood in an interview published Wednesday that the "Beverly Hills, 90210" alum is the definition of resilience.
"When they say a warrior, she is a warrior. She lives every day and she's fighting," said the "Buffy the Vampire Slayer" star.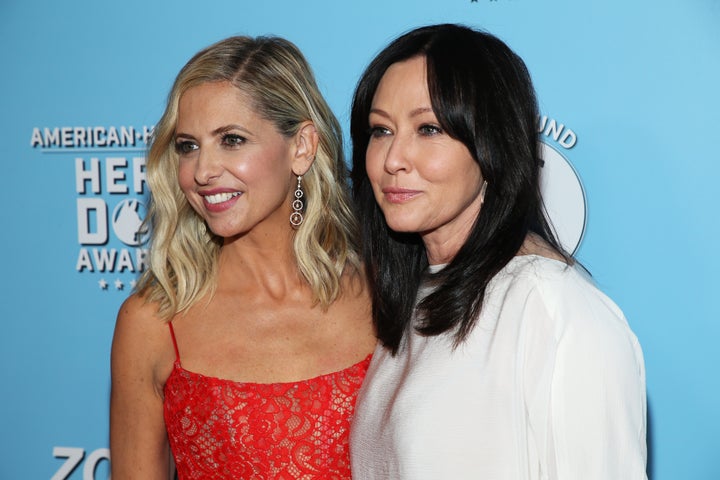 "There are ups and downs and there are days that are harder than others and there are some days that are easy, but she's doing great."
Doherty acknowledged her own strength during 90s Con in Tampa, Florida, last month. After getting a standing ovation, she told crowds, "I have a fight for my life, that I deal with every day. I think I am really great."
Gellar has been one of Doherty's biggest cheerleaders during her illness.
Weeks after Doherty shared her second diagnosis, her friend told Us Weekly, "I think people have to remember that life is tough, but Shannen's a lot tougher."
"Cancer is not something that defines her. It's an experience that's certainly changed her — and changed all of us."