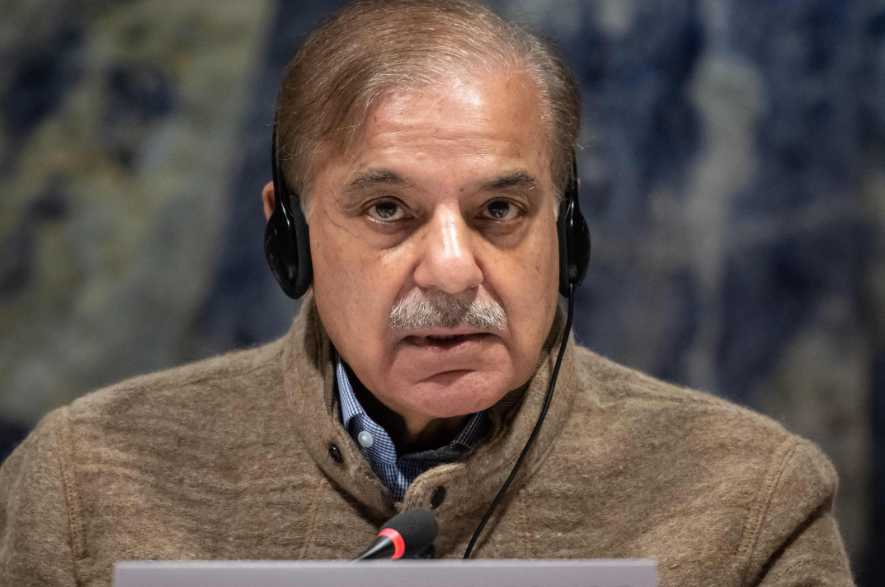 ISLAMABAD (PAKISTAN): Pakistan's prime minister
Shehbaz Sharif
on Friday urged Pakistan Muslim League-Nawaz (PML-N) supremo
Nawaz Sharif
to come back and lead the election campaign in the country as well as also become the PM for the fourth time, Geo News reported.
While addressing the central general council meeting of the party, PML-N, Sharif said that he was waiting for his elder brother to return to Pakistan and then hold the party meeting so he could hand over the PML-N's president back to him.
It is pertinent to mention that Nawaz Sharif has been in self-imposed exile in London since November 2019 owing to health reasons.
"The election commission's sword was hanging which is why this meeting was held," the prime minister added.
Premier Shehbaz was given the PML-N's presidency after his predecessor — Nawaz, the three-time prime minister — was disqualified by the Supreme Court and barred from holding any party office, according to Geo News.
He also said that the PML-N needed young leadership, and commended Maryam for her hard work.
"You will see that the map of politics will change when Nawaz Sharif returns to Pakistan," PM Shehbaz said.
This statement came a few weeks after Pakistan President Arif Alvi signed the Supreme Court Review of Judgements and Orders Act 2023, clearing the first step for Nawaz Sharif to exercise the right of appeal against their lifetime disqualifications within 60 days.
Under this new law, now an appeal can be filed against the court decisions in cases under Article 184(3). The law now applies to past verdicts as well, Samaa News.
Pakistan Supreme Court disqualified Nawaz Sharif in the Panama Papers case on July 28, 2017.
The apex court banned him from holding any public office for life for hiding unpaid salary from his son in the Panama case. A year later, the court while announcing the verdict on petitions challenging the Elections Act 2017 said that a person disqualified under Articles 62 and 63 cannot serve as the head of a political party, Pakistani news channel Geo News reported.