At Manish Pushkale's home-cum-studio in a tree-lined lane at Delhi's Hauz Khas, the calmness in the sun-soaked courtyard does not hint at the artist's frenetic preparations for his big solo exhibition. He is readying for 'Carte Blanche: To Whom the Bird Should Speak?' at Musée Guimet, Paris, which has one of the largest collectons of Asian art in the world.
ALSO READ Paris celebrates Indian cinema
Over tea and snacks in his sitting room, he shares how this all came about. "I have always been interested in languages, not just the kind that humans use to communicate among themselves but also those used between humans and animals," says Pushkale, a self-taught artist, who honed his style and sensibility at the fertile and intellectual Bharat Bhavan, Bhopal, during the 80s and early 90s.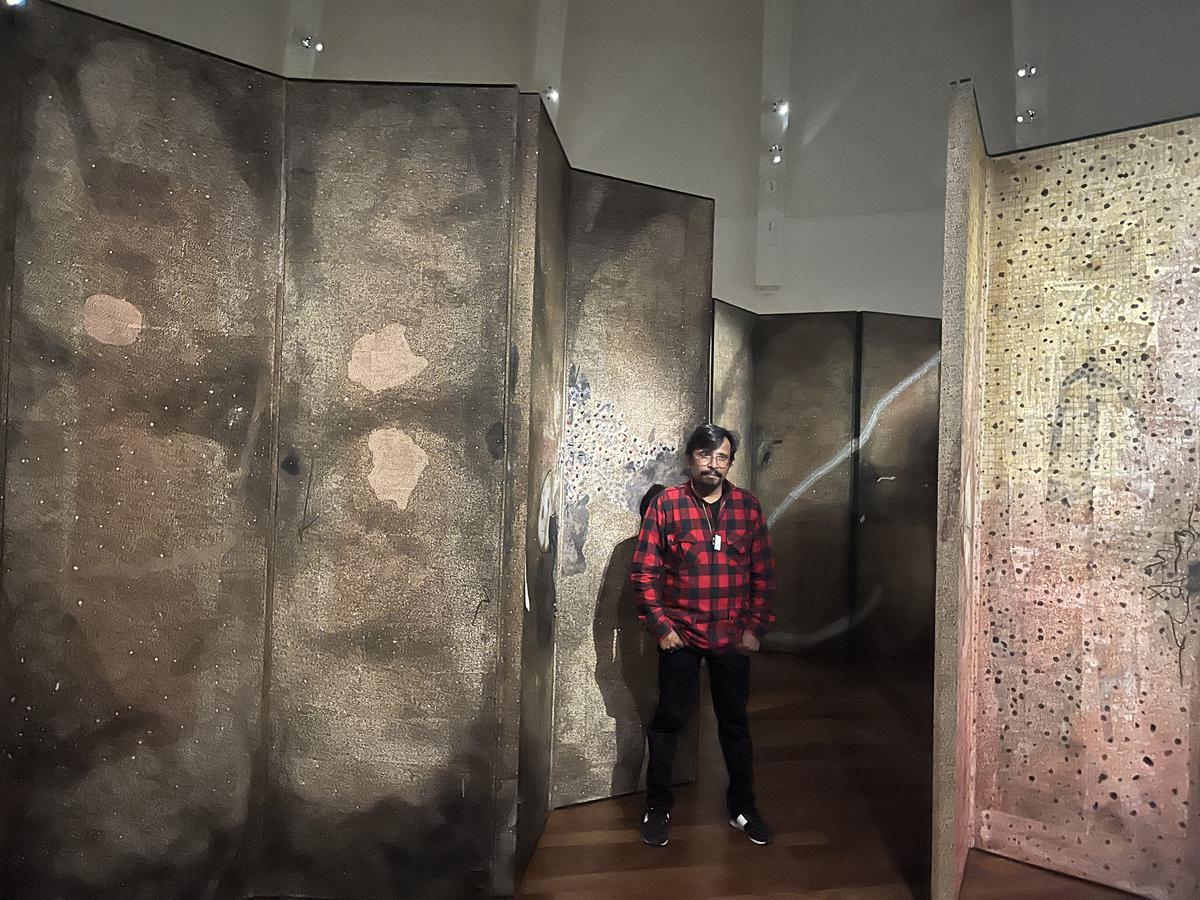 "The current immersive installation that we will be showing in Paris and Nice is inspired by a true story narrated by G.N. Devy [scholar and cultural activist] about the Aka-Bo language, also known as 'the language of birds', spoken by the Bo tribe in the Andaman Islands. A woman, who was the last person to know the language, recently passed away and with her went away the skill and ability of speaking to the birds," says Pushkale with a sense of resignation at the death of a language that was almost 5,000 years old. The art work also speaks of the disappearance of the indigenous Great Andamanese people through natural disasters, tourism and globalisation.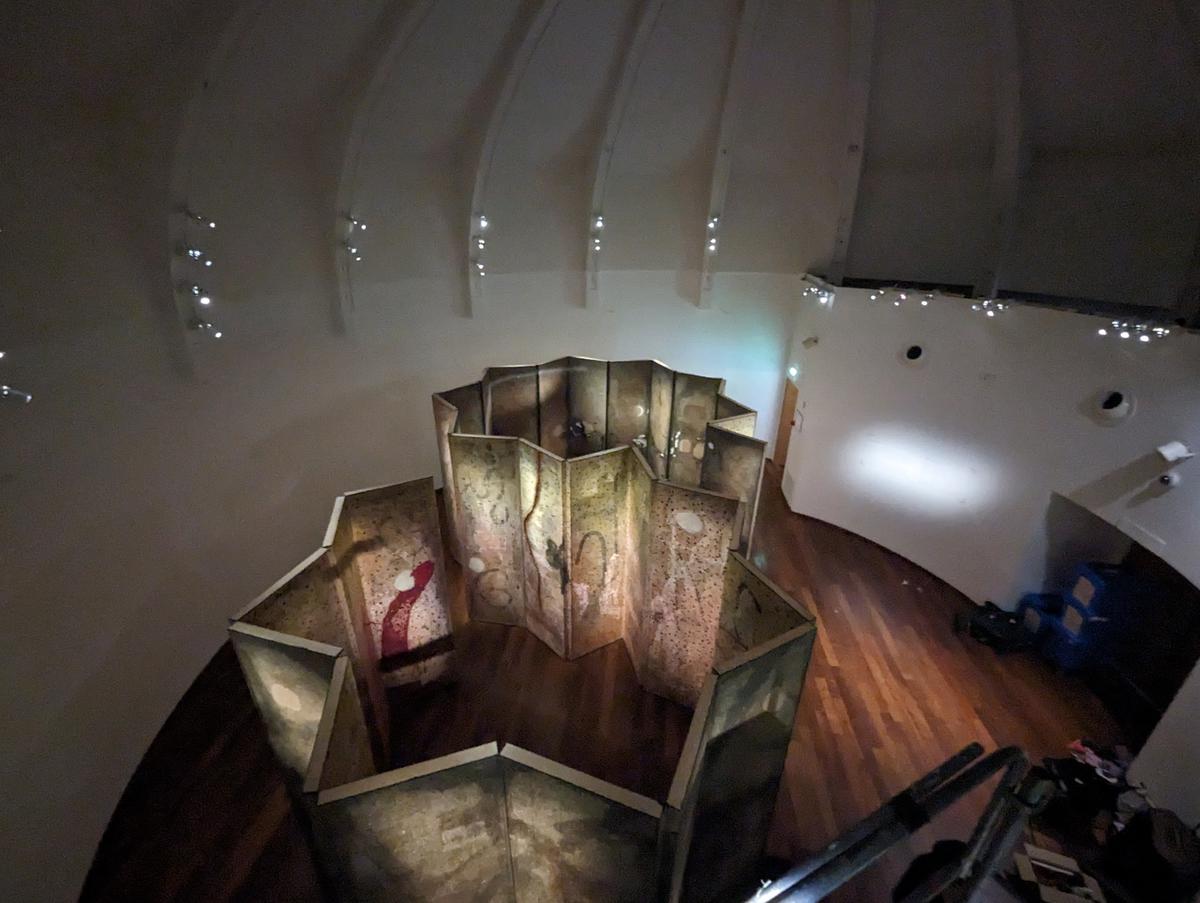 Needle and thread
The installation is designed as a 'voyage of discovery', through writing, archaeology and fleeting memories, reminding us of the difficulties of preserving intangible heritage, and of a culture's vulnerability in the face of rapid global change. "I have worked with needle and thread, stitching, cutting and painting with locally-made pigments on the surface of a linen canvas," says Pushkale of the 9×150 ft work that unfolds like a screen-panel placed on the ground. There is even a short film about the process of making this remarkable piece of art that the 50-year-old artist will post on YouTube once the exhibition opens.
Showing in India?
"The work for the Musée Guimet is a reflection and articulation of Manish's love for art, music and words. This immersive installation invites you into his world as he deliberates on a global emergency and a need for new ethics for our relationship with indigenous societies," says a joint statement by Reena and Abhijit Lath, joint directors of Akar Prakar art gallery.
While it is exciting that the installation will be showcased in two of the most art centric capitals, Paris and Nice, one does hope India will get a viewing of the work. "Yes, all in good time," smiles Pushkale enigmatically.
The exhibition will be on display from October 18 to March 4 at Musée Guimet, Paris, then move to Musée des Arts Asiatiques, Nice, till June 2024. It will be accompanied by a book, by the same name, with contributions from art historian Yannick Lintz, Claire Bettinelli from Queen Margaret University, Edinburgh, Devy, Devika Singh, a specialist in modern and contemporary art and poet Ashok Vajpeyi.
The writer is a critic-curator by day, and a visual artist by night.