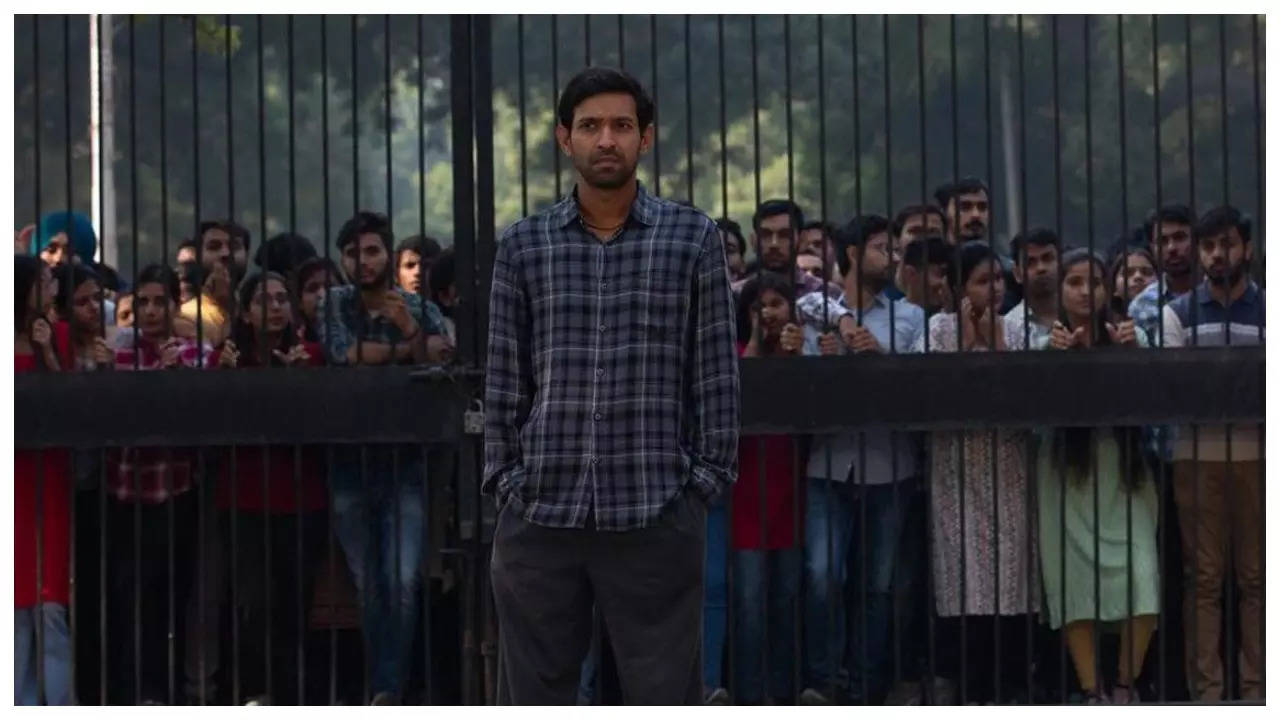 Renowned filmmaker
Vidhu Vinod Chopra
, celebrated for his critically acclaimed works such as Parinda, 1942: A Love Story, and Mission Kashmir, is making a highly anticipated return to the director's chair after a three-year hiatus. His last directorial venture, Shikara, delved into the lives of dislocated Kashmiri Pandits affected by the insurgency.
Now, he is set to bring another compelling story to the big screen by adapting Anurag Pathak's book, "12th Fail." The film features Vikrant Massey and Palak Lalwani in prominent roles.
The creators of 12th Fail recently organized the film's inaugural screening in three different cities: Bhopal, Mumbai, and Delhi. The Bhopal screening witnessed the presence of over 200 students and their parents, while the screenings in the other cities were attended by film enthusiasts and the media. Early reactions to the film have been overwhelmingly positive, with some dubbing it 'The Best Film of the Year 2023.' Reports also suggest that the film received a standing ovation during these initial screenings.
Bolstered by the positive response, the 12th Fail team has made the bold decision to independently submit the film for consideration at the Academy Awards in 2024, as per a report by News18.
12th Fail is based on Anurag Pathak's best-selling novel, chronicling the incredible journeys of IPS officer Manoj Kumar Sharma and IRS officer Shraddha Joshi. The film offers a glimpse into the lives of aspirants preparing for the Union Public Service Commission (UPSC) exams. It goes beyond the confines of a single exam and encourages aspirants not to lose hope in the face of failure but to regroup and forge ahead. The film also features Vikas Divyakirti, who successfully cleared the UPSC Civil Services Examination on his first attempt in 1996. He will be playing himself in the movie.
It has also been reported that Vidhu Vinod Chopra had organized a special screening of the film for his close friend Kamal Haasan. After watching the film, Kamal mentioned that he was happy he saw the film, and said that a film like this gives him hope that a filmmaker can go ahead and make something he really believes in.