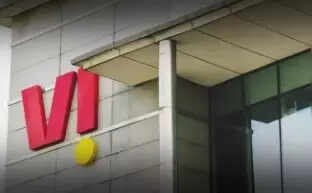 Vodafone-Idea reported a revenue of Rs 106.6 billion in the second quarter of 2023 which saw a 1.2% growth. The telecom company's total debt (excluding lease liabilities and including interest accrued but not due) as of June 30 stood at Rs 2,117.6 billion. This debt comprised deferred spectrum payment obligations of Rs 1,337.4 billion and AGR liability of Rs 668.6 billion that are due to the Government.
Meanwhile, debt from banks and financial institutions stood at Rs 95 billion and Optionally Convertible Debentures amounted to Rs 16.6 billion. With cash & cash equivalents of Rs 2.5 billion, the net debt stood at Rs. 2,115.1 billion. The debt from banks and financial institutions has been reduced by Rs. 57 billion during the last year (Rs 152 billion in Q1FY23).
Vodafone Idea Q1 2023: Operational highlights
Vodafone added around 1,000 4G sites during the quarter and expanded its LTE 900 presence in 14 circles at multiple locations. The company claims that its 4G network covers over 1 billion Indians.
The company also mentioned that it is discussing with various network vendors for the finalisation of its 5G rollout strategy. Vodafone has already completed device testing of all major OEMs on its 5G network and also has the highest-rated voice quality in the country as per TRAI's 'MyCall' App data for 28 out of 32 months between November 2020 and June 2023.
Vodafone also noted that the 4G subscriber base continued to grow for the eighth consecutive quarter and stood at 122.9 million. However, the overall subscriber base declined to 221.4 million from 225.9 million in Q4FY23.
ARPU of the telco also improved to Rs 139, up 2.9% QoQ vs Rs 135 in Q4FY23 primarily aided by the migration of subscribers to higher ARPU plans.
The company has also seen high data usage per broadband customer at ~15.7 GB/month with the total data traffic for the quarter witnessing QoQ growth of 3.5%. A night data pack 'Chhota Hero' was also launched to allow customers to access content during the night with unlimited data.