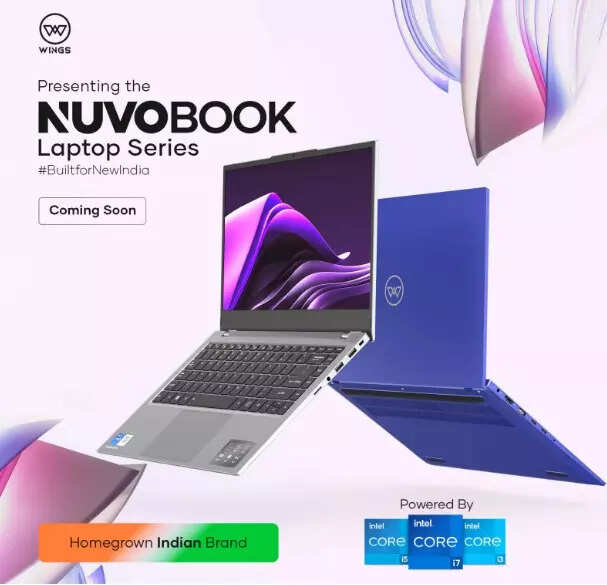 The Indian tech brand, Wings is all set to enter into the laptop segment in India. The domestic wearable manufacturer will soon launch its laptop series in the country. Named Wings Nuvobook series, the laptop will launch in mid-September. The company has also revealed that the laptop will be available online on Flipkart.
Wings Nuvobook series
The company has revealed that the Wings Nuvobook series will be powered by Intel processors. The laptop will sport a sleek design and will come in vibrant colour options. The Nuvobook series will comprise of the S1, S2, V1 and Pro models ranging from entry level laptops that are ideal for general productivity (school/college/office work), browsing, entertainment to more intensive requirements like coding, design, editing and gaming.
The laptops will have a lightweight aluminium alloy build and are equipped with Full HD displays, 65W type-C charging, battery life up to 10 hours and Windows 11 OS.The Nuvobook Pro also has a backlit keyboard and 180 degree hinge as add-ons.
What the company said about its foray into the laptop segment
Nishit Sharma, co-founder of Wings, shared his insights, "As we step into the laptops market, we carry forward the same core values that have made Wings Lifestyle a trusted brand – quality products and affordable pricing. Our laptops will combine style and performance, delivering a holistic experience that aligns with the modern lifestyle of the Indian youth. Starting November, our laptops will be 100% Made in India and we're already aligned with local manufacturers to achieve the same".