Sometimes a work of genius surfaces that blows the mind, numbs the senses.
Like Pather Panchali, Satyajit Ray's debut film. Who would have thought an untrained or inexperienced crew — headed by the director himself — and a bunch of mostly amateur actors, braving financial woes, would make one of the masterpieces of world cinema?
One of the biggest compliments to Ray was paid by Akira Kurasawa, a legendary filmmaker himself: "Not to have seen the cinema of Ray means existing in the world without seeing the sun or the moon."
ALSO READ: Australia captain Cummins lauds Glenn Maxwell for 'greatest innings' in ODI history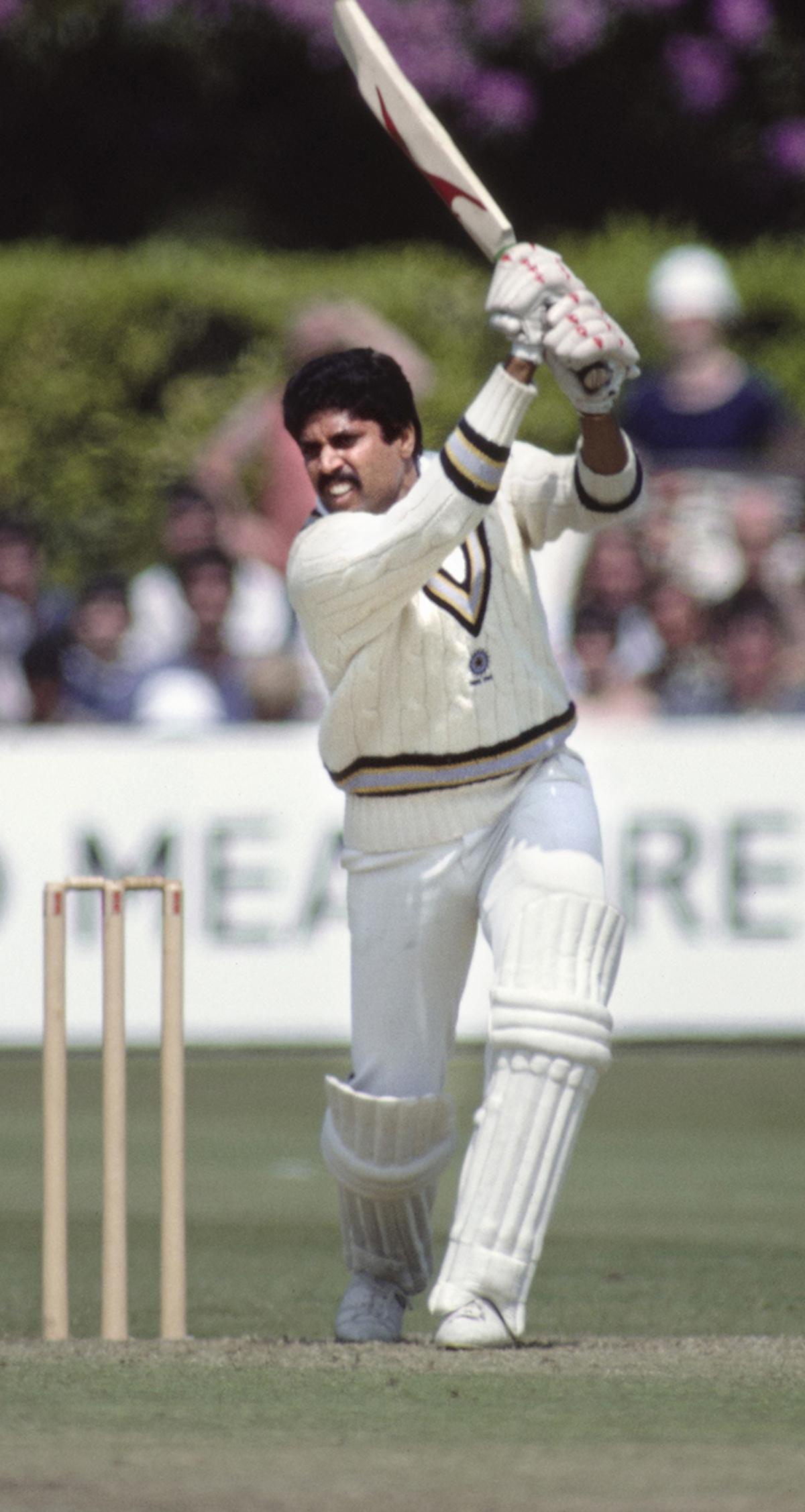 Not to have seen Glenn Maxwell perform the Miracle in Mumbai is a bit like that, if you are a cricket fan. What he did at the Wankhede defied belief on Tuesday night. It still does, a day later. It will, years later. Maxwell's 201 not out off 128 balls against Afghanistan has to be the greatest ODI innings of all time. There have, of course, been some incredible knocks that have stood the test of time in the 4695 ODIs played before that over the last five decades.
Kapil Dev's 175 against Zimbabwe in 1983 — it remains the innings that changed cricket forever — Viv Richards' 189 not out (vs England, 1984), Saeed Anwar's 194 (vs India, 1997), Herschelle Gibbs' 175 (vs Australia, 2006), Sachin Tendulkar's 143 (vs Australia, 1998), Steve Waugh's 120 not out (vs South Africa, 1999), Ricky Ponting's 140 not out (vs India, 2003), A.B. de Villiers' 149 (vs West Indies in 2015), Kevin O'Brien's 113 (vs England, 2011), Martin Guptill's 237 not out (vs West Indies, 2015), Rohit Sharma's 264 (vs Sri Lanka, 2014)…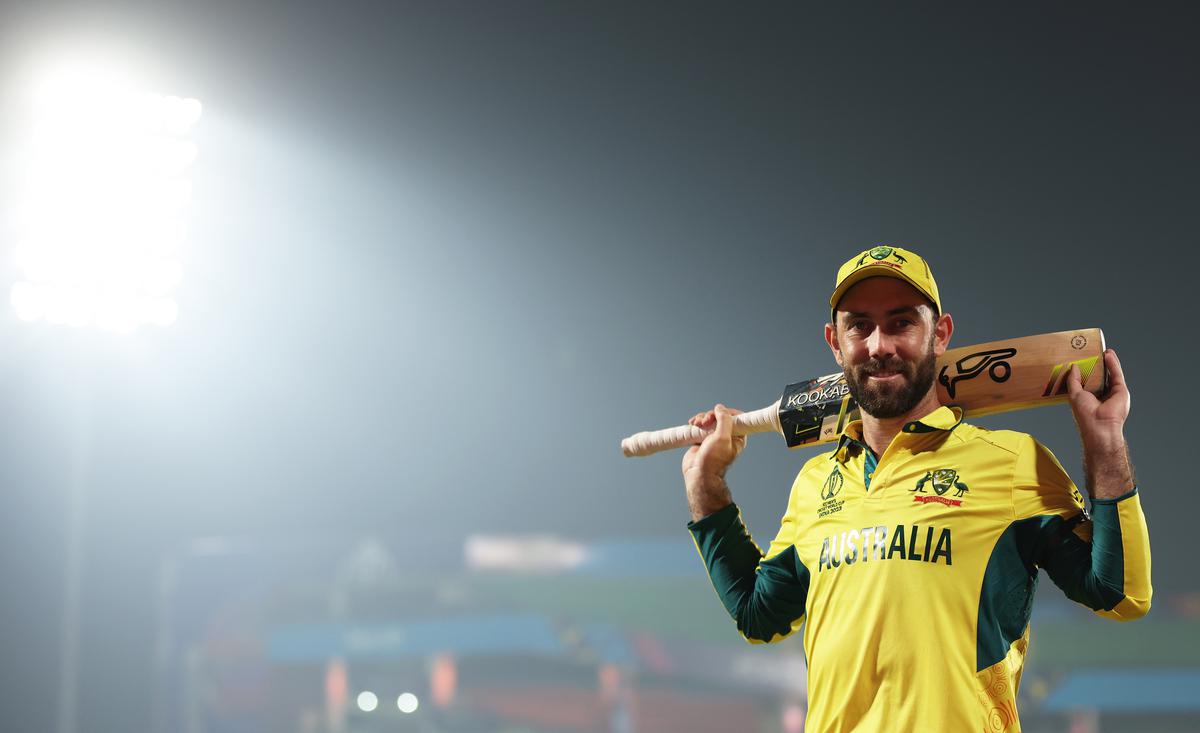 The list is exhaustive, and there is in fact more, but still Maxwell's heroics would take some beating. One had the good fortune of watching him score a 40-ball hundred live at New Delhi's Arun Jaitley's Stadium against the Netherlands a week earlier. That was one of the most astounding displays of batting in recent times. He had come to the crease only in the 40th over and after getting to his fifty off 27 balls — with a stunning six off Bas de Leede over point reversing his stance — he reached his second off 13, breaking the World Cup record for the fastest hundred.
After his 24-ball 41 helped Australia beat trans-Tasman rival New Zealand, he had to miss the match against another familiar rival, England, because of a freak accident, as he fell from a golf cart and suffered a concussion. Fortunately for Australia, he recovered from the injury in time for the Afghanistan game.
After posting victories over England, Pakistan and Sri Lanka, no side could take Afghanistan lightly in this World Cup, with its established, quality bowling attack and an improving batting line-up. A maiden World Cup hundred for the country, from the bat of opener Ibrahim Zadran, helped Afghanistan reach a rather competitive 291 for five.
ALSO READ | It's time the 'Timed Out' rule is revisited and some clauses and nuance added to it
That score soon looked even more daunting when Australia slid to 49 for four, 69 for five, 87 for six and 91 for seven. The situation wasn't dissimilar to the India-Zimbabwe game at Tunbridge Wells 40 years ago. 
In Mumbai, the ball was swinging. It was spinning, too. And the threat from Rashid Khan was far from over.
If 11 overs remained when he walked out to bat in the Netherlands game, this time around, there were still nearly 42 overs left. So Maxwell could afford to get his eye in and preserve his wicket, and for much of the first half of his innings, he was barely scoring at a rate of run-a-ball.
ALSO READ: Daily Quiz | On Angelo Mathews
He was dropped twice and then a DRS overturned the lbw decision against him. He had begun his walk back to the dressing room when it emerged that the ball from Noor Ahmad was going over the stumps. Before all that, Maxwell had edged the hat-trick ball from Azmatullah Omarzai, but it did not carry to the 'keeper. It was as if the elements were conspiring to set the stage for a masterpiece. If the spectacular theatre — that sport sometimes is — needed more drama, it came in the form of the full-body cramps to Maxwell.
He wreathed in pain. He walked, or hobbled for runs. He could not move his feet, but he did not need to, he could play the ball whither he wanted to, standing.
He needed extensive attention from the physio, and he even contemplated retiring hurt. But when he was told by the physio that it would be hard for him to come back down the stairs, he stayed on. There was still a job to be done.
He finished it off in style, too. He was on 195 when five were required, so he predictably hit a six, depositing Mujeeb Ur Rahman — the man who dropped his easier catch — into the stands beyond the mid-wicket boundary. Mind you, he is someone who cares for records like the fastest hundred, and he even counts the balls he faces; he had said as much after Australia's win against the Netherlands.
ALSO READ: Don't count Afghanistan out yet, says coach Trott
After pulling off probably the World Cup's biggest heist, up went Maxwell's hands in the air, the bat — which was more of magic wand — in his left hand.
There was a sense of contentment in his smile. Maybe there was a sense of disbelief, too. It was one of the greatest solo acts in cricket ever, yes. But, that was made possible by Maxwell's captain Pat Cummins, who is turning into the best non-striker in world cricket.
Cummins made 12 not out off 68 balls, while adding 202 for the unfinished eighth wicket with Maxwell. Against the Netherlands too, he had made 12 not out, off nine balls, in the 103-run partnership for the seventh wicket.
After watching the Maxwell magic from the best seat in the house, Cummins said it was the greatest ODI innings ever.
But, while referring to the chances that came his way, Maxwell said, "I was very lucky."
No Maxi. We were.